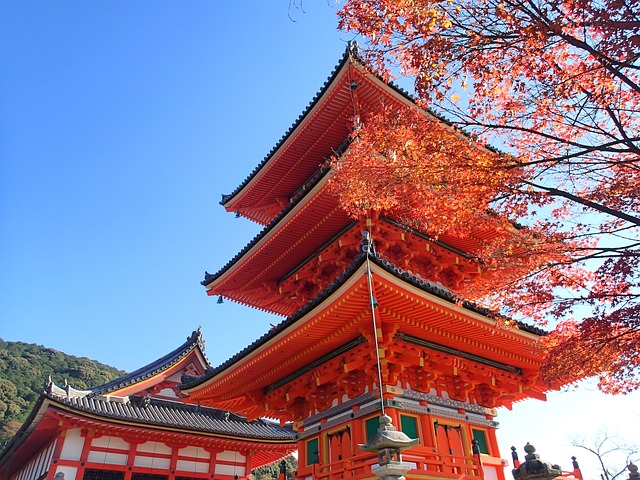 DMO KYOTO has developed 'Visit Intent Index' to measure tourists' intents to visit Kyoto in a quantitative way, based on the original criteria combining accesses from viewers on its five official websites.
Setting 2019 without COVID-19 and with lower influences from natural disasters as the average, an index of 100 represents higher visit intent than 2019.
The indexes are calculated based on consumers behavior log data of digital marketing company Values, targeting accesses to five official websites, except accesses from Kyoto Prefecture and accesses on smart phones.
As a result in 2020, visit intent indexes were the same level as a year ago until March, but it radically dropped to 38.8 in April right after the first state of emergency was declared. In October 2020, the index rose to 155.8 for reasons of autumn leaves season and also of addition of Tokyo in ' Go To Travel' program.
In December 2020, both of actual visitors and the visit intent index dropped to 60.7 and 67.1 because 'Go To Travel' program was tentatively suspended amid re-spread of COVID-19.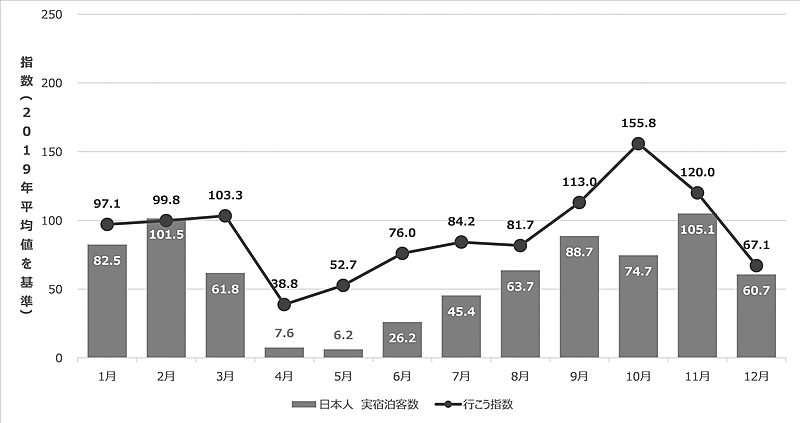 報道資料より