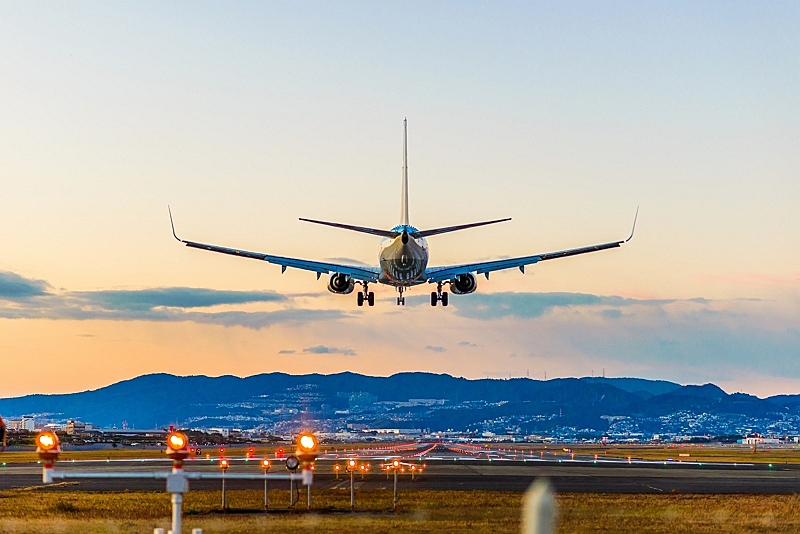 ANA Holdings reduced operating revenue by 66.7% year on year to 527.6 billion JPY for the first nine months of FY2020 (April 1 to December 31 2020) due to considerable reduction of passengers under the pandemic. While ANA HD cut 473 billion JPY in operating expenses, it fell into operating loss of 362.4 billion JPY, recurring loss of 350.7 billion JPY and the most net loss ever of 309.5 billion JPY (net profit of 86.4 billion JPY a year earlier).
Despite the large reduction of passenger revenue, international cargo revenue reached to the same level as a year earlier in the third quarter and resulted in a 30% increase to 101.6 billion JPY.
Ichiro Fukuzawa, ANA HD Executive Vice President CFO, said, "International cargo was better than we had expected, and the operation rate of our cargo fleet is still higher than before. I believe that the downward trend of passenger demand can be offset by international cargo demand."
Domestic flight passengers recovered after the state of emergency declaration was lifted in May, but have reduced again since the third wave of COVID-19 infection hit Japan in December. As a result, the number of domestic flight passengers was down 71.5% to 9.9 million, and passenger revenue was down 71.7% to 156.3 billion JPY.
The number of international flight passengers decreased by 95.6% to 320,000 only with a 93.6% decrease in passenger revenue to 32.3 billion JPY.
In the same way, LCC Peach Aviation reduced passengers by 72.6% to 1.58 million and passenger revenue by 76.1% to 15.3 billion JPY.
Benefiting 34 billion JPY from Go To Travel
Fukuzawa revealed that ANA benefitted 34 billion JPY on a revenue basis from the domestic travel recovery program 'Go To Travel' in both Q2 and Q3. "Potentiality of the domestic flight market is high. With some sort of stimulation, like restart of Go To Travel, recovery will be seen soon," he added.
The tentative suspension of ' Go To Travel' since late December, however, forced ANA to widen the reduction rate of passengers from 55% in Q3 to 70% or higher in January 2021. "We have had assumptions to recover domestic flight passengers to 70% and international flight passengers to 50% of the normal year, but we have to recognize that the assumptions are no longer realistic," Fukuzawa said.
Even though ANA HD continued suffering big losses, it has not changed its financial forecast for the full year of FY2020 ended March 31 2021: operating revenue of 740 billion JPY (1,874 billion JPY for FY2019), operating loss of 505 billion JPY (operating profit of 60.8 billion JPY for FY2019), recurring loss of 500 billion JPY (recurring profit of 59.3 billion JPY for FY2019) and net loss of 510 billion JPY (net profit of 27.6 billion JPY for FY2019).
ANA is accelerating transformation of its business model including its platform business and also cost reduction efforts according to the business reform plan announced in October last year. Fukuzawa emphasized, "Our goal to achieve profit in the next fiscal year is unchanged."