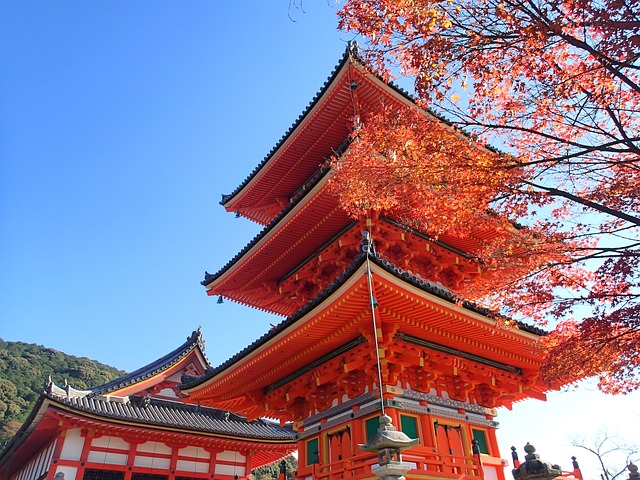 DMO KYOTO announced that the occupation rate of 103 hotels in Kyoto City will be recover to 65.5% in November this year, reaching the same level as 63.2% a year ago, the Go To Travel month last year.
In October 2021, the rate was 39.1%, 1.5 lower points than a year ago, but 12.1 higher points than 27% in September 2021 because declaration of a state of emergency was lifted. In comparison with two years ago, it was still down 47 points.
The total number of Japanese guest nights in October 2021 was down 2.8% to 329,741, 60.2% more nights than September 2021 or 23.1% fewer nights than two years ago.
International guest nights were up 19.4% year on year, but still down 99.5% over two years ago, which means almost zero for 19 months in a row.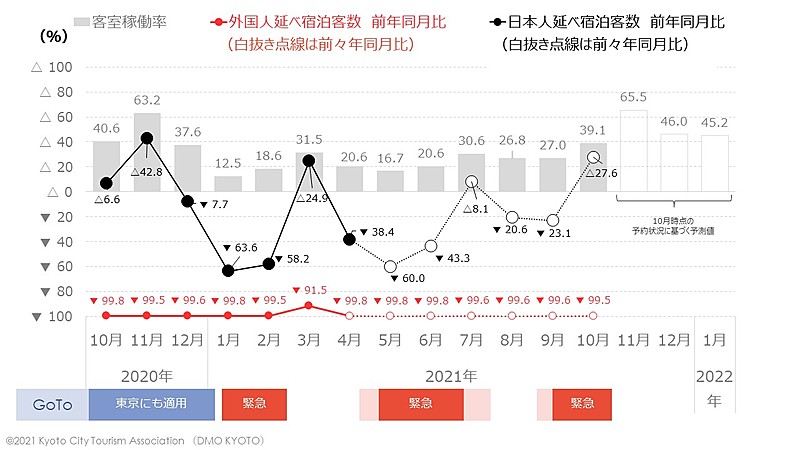 報道資料より
The occupation rate of 31 ryokans in Kyoto City was 45.1%, much higher than 11.5% in September 2021 mainly because of no school trip cancelation.