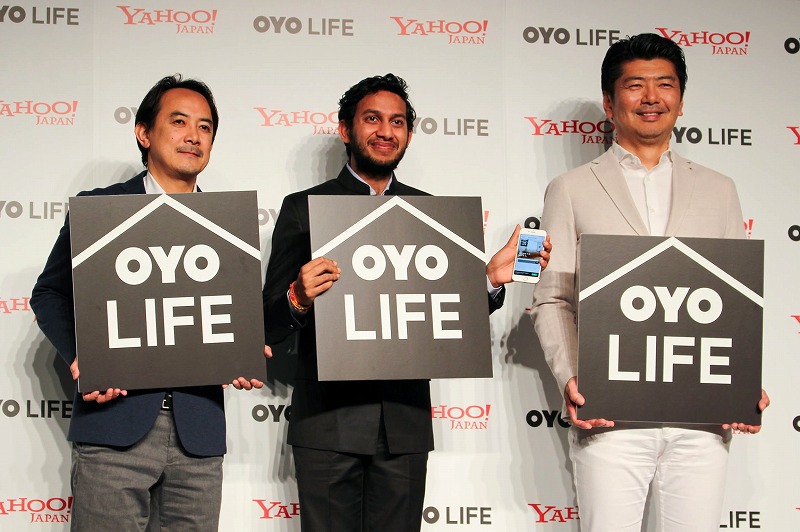 OYO, the 7thbiggest hotel chain of India, has launched a joint venture 'OYO LIFE' for rental-housing service in Japan with Yahoo Japan. Offering smart phone-based seamless services for rental housing including property search, contract and payment, OYO LIFE proposes 'lifestyle like traveling.'
 All of the contract procedures can be completed online. A contractor can move in a readied house with furniture, home electronics, public services or Wi-Fi without deposit and commission, as early as the next day after contract completion.
 Ritesh Agarwal, founder and CEO of OYO, pointed out knowledge about real estate, technology and hospitality as OYO LIFE's strengths, when he visited Japan to explain the new service. "With the combination of the three strengths, we have an unprecedented business advantage in the life space market," he added.
 Tokyo is the first OYO LIFE city in the world, followed by Delhi, India. OYO plans to extend the service worldwide.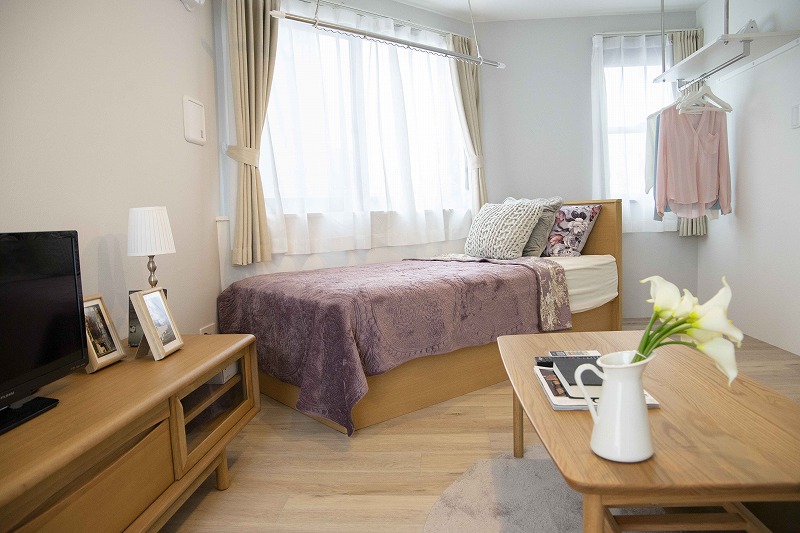 "In Japan, it usually takes a long time to find a property, and initial cost is high. Also, a rental-housing contract is unclear," Hironori Katsuse, a management company OYO TECHNOLOGY & HOSPITALITY JAPAN CEO, said. "We have designed the new service to get rid of such the issues." The OYO LIFE's offering houses are actually unchanged from conventional furnished service apartments or weekly-based apartments, however Katsuse said, "Our selling way is different."
 OYO LIFE offers 470 rooms in service, out of around 1,300 contracted rooms, as of today. The occupancy rate is 114% as demand is higher than supply. 30 to 70 rooms in service will be supplied a day from now on, according to OYO LIFE. Focusing on monthly-based rental, OYO LIFE does not offer rooms for vacation rental or private accommodation.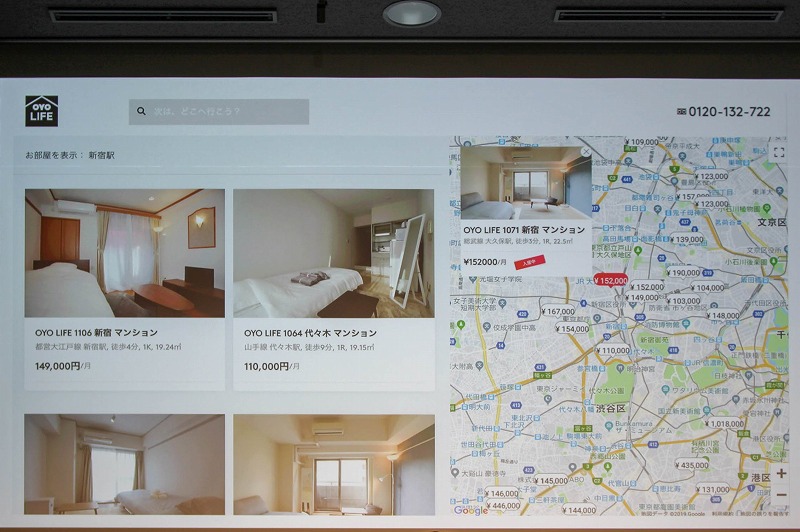 Kentaro Kawanabe, Yahoo CEO, said that the partnership with OYO is one of its business policies to support global unicorn companies invested by Softbank Vision Fund, following 'PayPay' in Japan that was launched with mobile payment solution Paytm of India. Yahoo is in charge of promoting the OYO LIFE service in Japan.