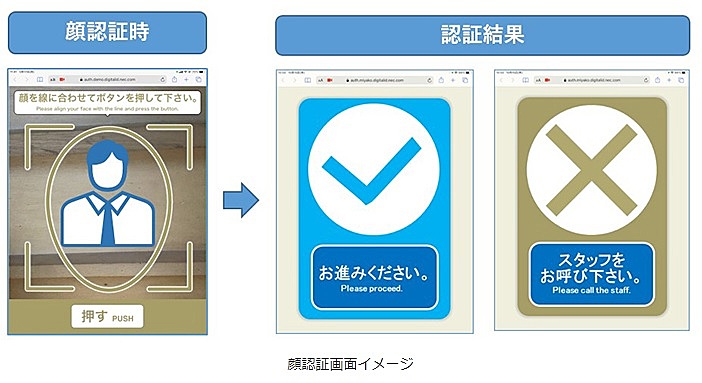 Shizuoka Prefecture, NEC, ICT healthcare provider Allm and social solution provider e-solutions will work together for demonstration tests of the face recognition system for about 100 participants in trekking tours to Mt. Fuji to check their registered vaccination or negative certificates on the app.
A participant downloads a health support app 'MySOS' and registers a face picture, personal information, health information, a vaccination certificate or a negative certificate within 72 hours before departure. The face recognition will be effective to masked face.
Since Mt. Fuji opened in July this year, Shizuoka Prefecture has checked a climber's health condition at the 2nd station or the 5th station and given wristbands as certificates during climbing.
The digital demonstration will be a chance to make sure smooth procedures for COVID-19 infection prevention. After looking into the demonstration results, Shizuoka Prefecture plans to use the system practically in 2022.