Chill Chill Japan, Japan travel information website for Thai people, conducted the 2nd awareness survey on Thai people traveling in Japan. It is noteworthy that other cities than so-called Golden Route, such as Nagoya, Aomori or Nagano, are more preferred to visit than before. 
Mt. Fuji remains in the most popular sightseeing spot, followed by Shirakawago and Tokyo Disneyland as before. Interestingly, Kamikochi (9th) and Himeji Castle (10h) become one of the top ten. TeamLab Borderless, a digital art amusement just in Tokyo, is ranked 66th, even though it juts opened in June 2018.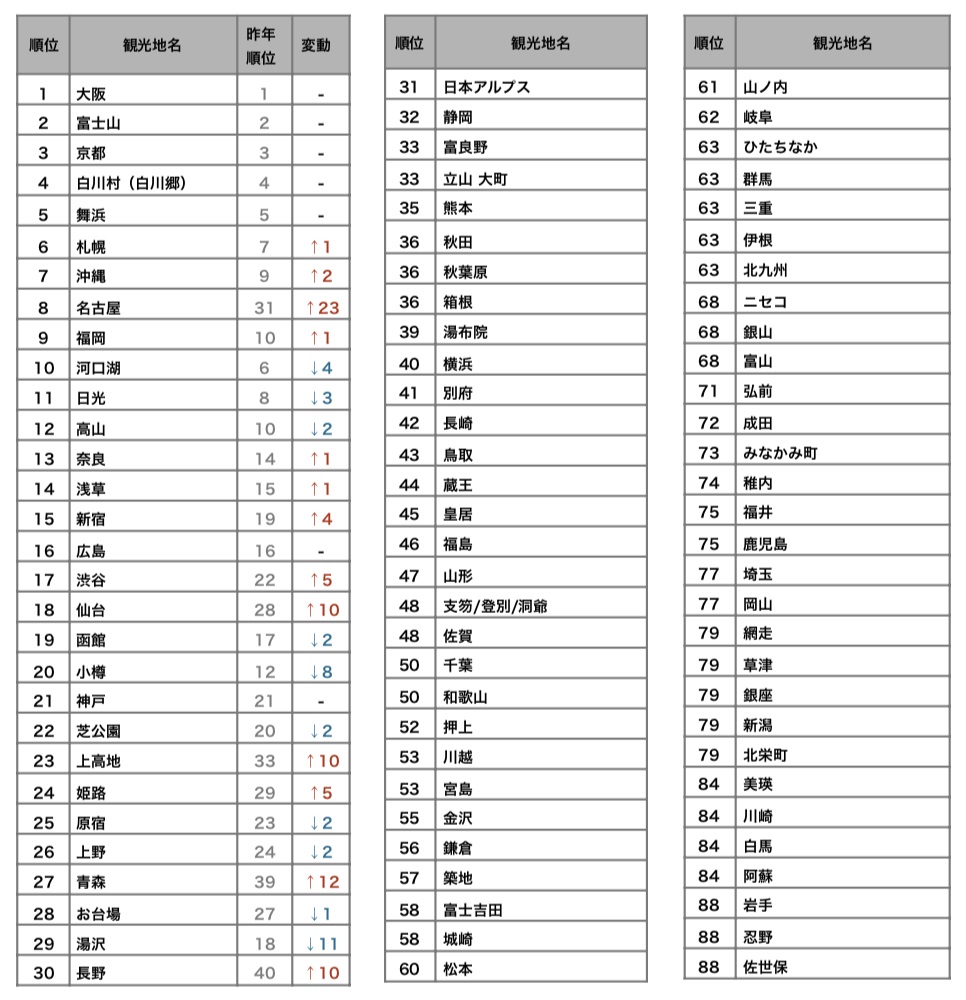 In Tokyo, Asakusa, Shinjyuku, Shibuya, Shiba, Ueno, Harajyuku or Odaiba place on top of the ranking. 
Thai travelers to Japan reached 1.13 million in 2018. The survey finds that they pick 670 or more spots to visit, more spots than the last survey, which means that what Thai people want to do or see in Japan are more diversified than before.