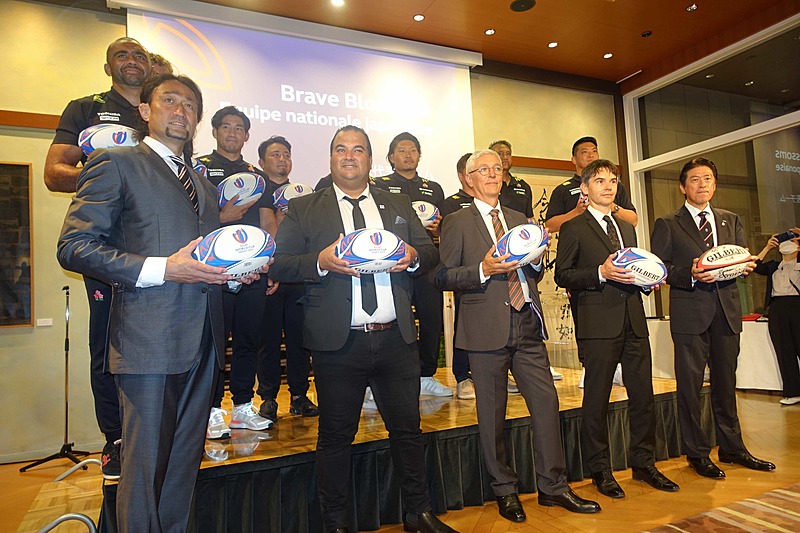 Atout France or a France tourism development agency, hosted 'Rugby World Cup 2023-1 Year to Go Reception' at French ambassador's residence in Tokyo on September 9, welcoming several players of a Japanese team nicknamed 'Brave Blossoms.'
Nicolas Thiriet, interim French Ambassador to Japan, said at the reception, "We are ready for Rugby World Cup next year. I hope that Japanese travelers will visit not only host cities for Japan's matches but also other regions in France."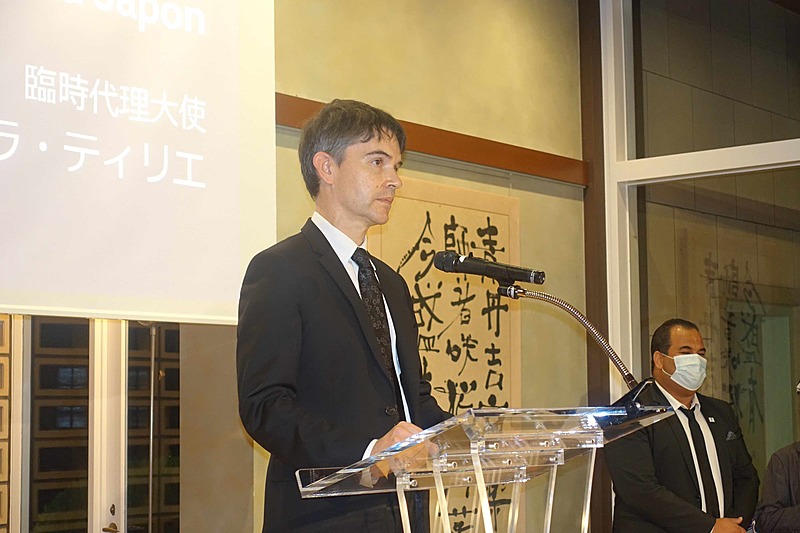 日仏の強固なパートナーシップにも触れたティリエ臨時代理大使
In the POOL D, Japan will face off against Chile in Toulouse on September 10, England in Nice on September 17, Samoa in Toulouse on September 28 and Argentina on Nantes on October 8. If Brave Blossoms is qualified to quarter final, they will move to Marseille.
Kamel Chibli, Vice President of Region Occitanie, where Toulouse is a capital city, said, "Rugby is an identity and part of cultures in Occitanie. We will welcome Japanese travelers with the same passion as when the last Rugby World Cup in Japan in 2019." Jean-Claude Dardelet, Vice President of Toulouse Metropolitan, said, "In 2023, Toulouse will be a capital not only for Rugby but also for Japan."
Brave Blossoms will face off France as a test match in Toulouse on November 20 this year, and Toulouse will be a base camp for Brave Blossoms.