Japan Tourism Agency announced that the total number of guest nights was down 37.9% year on year to 29.3 million in December 2020 (preliminary report), which were divided into 28.7 million Japanese guest nights (-24.4%) and 560,000 international guest nights (-93.9%).
The monthly result of Japanese guest nights worsened from a 16.1% reduction in November 2020 obviously because the Japanese domestic travel recovery program 'Go To Travel' has been suspended nationwide.
報道資料より
The average occupancy rate was 38.5%, dropping from 46.2% in November, and all of the accommodation types considerably lowered the occupancy rates compared to a year ago: 38.5% for city hotel (-37.5 points), 48.1% for budget hotel (-23.5 points), 36.8% for resort hotel (-15.8 points) and 28.5% for ryokan (-6.5 points).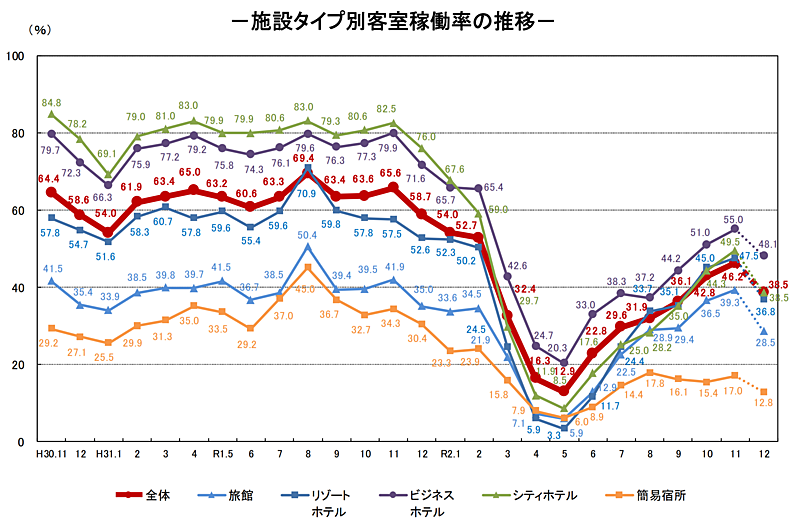 報道資料より