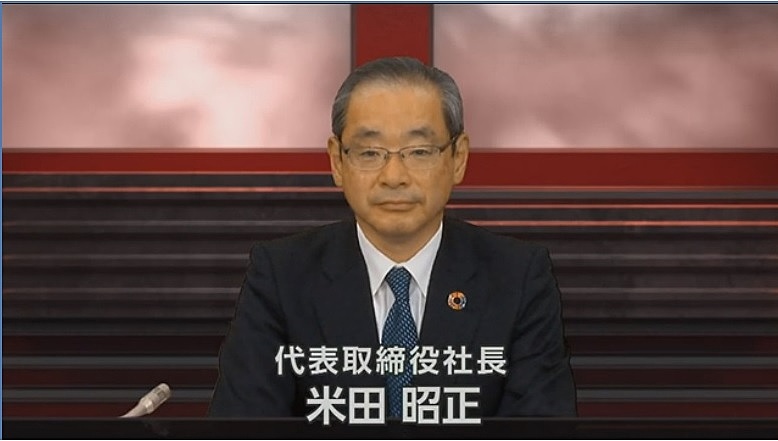 KNT-CT Holdings, one of the major travel agents in Japan, announced that it had liabilities exceeding it's assets by 3.5 billion JPY as of the end of December 2020, when it released its financial results for the third quarter of FY2020 ended March 31 2021. KNT-CT has suffered a large scale of cancellations since the the third wave of COVID-19 hit Japan beginning in November.
Akimasa Yoneda, KNT-CT president, said at an online press conference, "We must make every effort to avoid excessive liabilities for two financial terms in a row, and otherwise we will be delisted."
Sales were down 81.1% to 61.2 billion JPY in total for the first nine months of FY2020, needless to say, deadly damaged by the pandemic, and net loss reached 21.6 billion JPY. Accordingly, net assets reduced by 21.9 billion JPY compared to the last fiscal year, and capital adequacy ratio was minus 3.9%.
For the full year of FY2020, KNT-CT has revised its financial outlook downward from the previous announcement in November 2020: sales from 140 billion JPY to 87 billion JPY, operating loss from 25 billion JPY to 35.5 billion JPY and net loss from 17 billion JPY to 37 billion JPY, the worst result in its history.
KNT-CT said no worry about financing at this moment because it has fund balance of about 50 billion JPY and a commitment line contract valued at 30 billion JPY.
Yoneda also revealed that 1,376 employees have applied for voluntary resignations, for which KNT-CT probably needs about 6 billion JPY as special allowances. KNT-CT plans to cut one-third of about 7,000 employees by FY2024 and maybe cut one-third of 138 retailers nationwide by the end of March 2022.
Meanwhile, KNT-CT announced its new FY2021-FY2025 business plan, in which it concentrates the business resources on more profitable and expertness businesses to compete with OTA or direct selling by suppliers.
KNT-CT will concretely focus on expansion of the Club Tourism business, shifting to online selling for individual travel and reform of the group travel business. Also, it will cut cost by about 20 billion JPY in FY2022 compared to FY2018 to achieve operating profit of 5 billion JPY and net income of 4 billion JPY in FY2022.