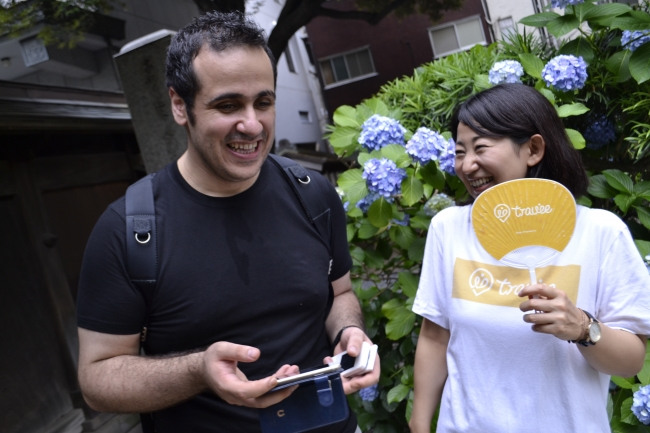 HIS, one of the biggest travel companies in Japan, launched 'Travee,' the C2C platform connecting between international travelers in Japan and local tourist guides on June 29 2107. The platform is linked with 'hisgo,' the HIS's offering multi-languages travel websites in 39 countries.
The platform was launched in accordance with the recent amendment of the tourist translator guide law and the travel industry law, which allows tourist guides without national qualification to guide international travelers. 
HIS is keeping guides' qualities and launching its original certificate program through its original training sessions.
For expansion of the new service in Japan, HIS is increasing registration of local tourist guides and also creating local experience plans in cooperation with local governments.
One of the listed tourist plans, for example, is a seven-hours Tokyo 1 Day Tour touring Meiji Shrine, owl caf?, Tokyo Metropolitan Government's observation deck and even experiences of making ramen for a lunch and shopping in the night in Shinjuku. The price is $198 per person only for guide fee.