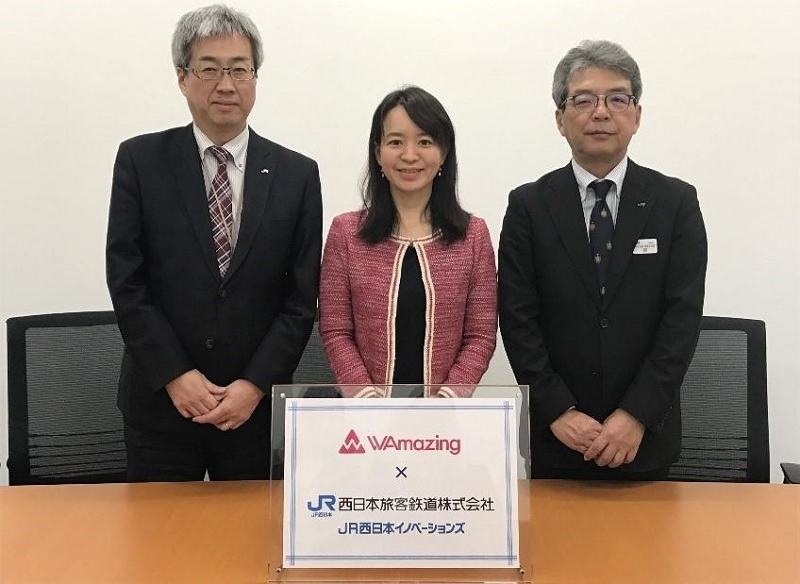 WAmazing, providing an app for inbound tourists to Japan, has signed a capital partnership agreement with JR West Innovations, the affiliated company of JR West railway company. According to the partnership, WAmazing is working together with JR West and JR West Innovations for development of local-based travel products in western Japan for inbound tourists and also selling railway tickets and passes on its platform.
The first partnership will be offering of JR West Rail Pass through the WAmazing services in around June 2019.
WAmazing has also agreed with JR East Startup, the corporate venture capital of the JR EAST Group, for business cooperation to merchandising in the JR EAST station malls and to creation of new services targeting inbound tourists.
Established in July 2016, WAmazing manages the tourism platform for inbound travelers to Japan on its website and the app, including hotel and activity booking services. In addition, the startup provides inbound tourists with free SIM cards at 20 airports nationwide in Japan. 
In Japanese