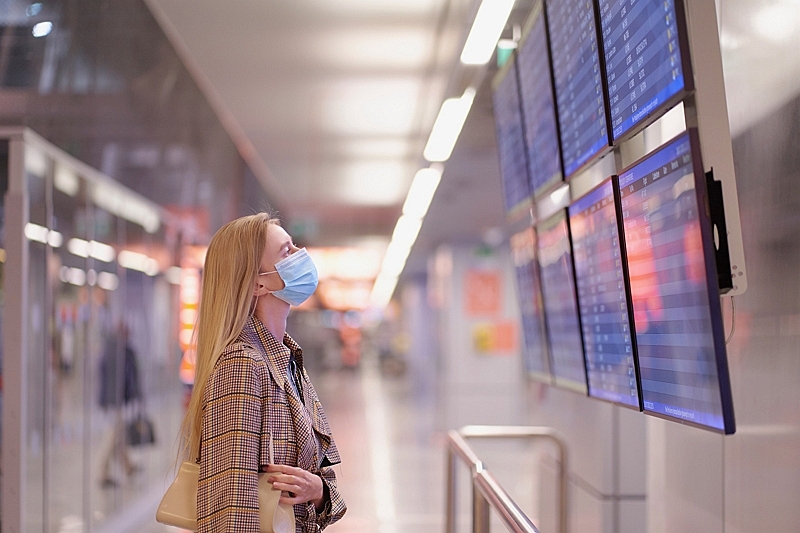 Japan National Tourism Organization (JNTO) announced that the number of international arrivals in Japan was down 99.4% year on year to 13,700 in September 2020. The YOY reduction was seen for 12 months in a row, though the result in September reached more than 10,000 for the first time in the past half a year.
By market, arrivals were 3,000 from China (-99.6%), 2,700 from Vietnam (-93%), 1,400 from South Korea (-99.3%) and 1,000 from Thailand (-98.4%). Business tracks between Japan and Vietnam and Thailand started on July 29, followed by Malaysia, Singapore and Taiwan on September 18. Arrivals from Singapore was 30 only even though the business track started.
According to OAG, an aviation date provider, international flight arrivals in six major airports (Haneda, Narita, Kansai, Nagoya, Sapporo and Fukuoka) in Japan were down 86.8% to 2,828 in September, and available seats were also down 87.1% to 636,594, which were almost unchanged from August.
The graph below illustrates monthly changes of international arrivals in 2020 and breakdown by market in September 2020.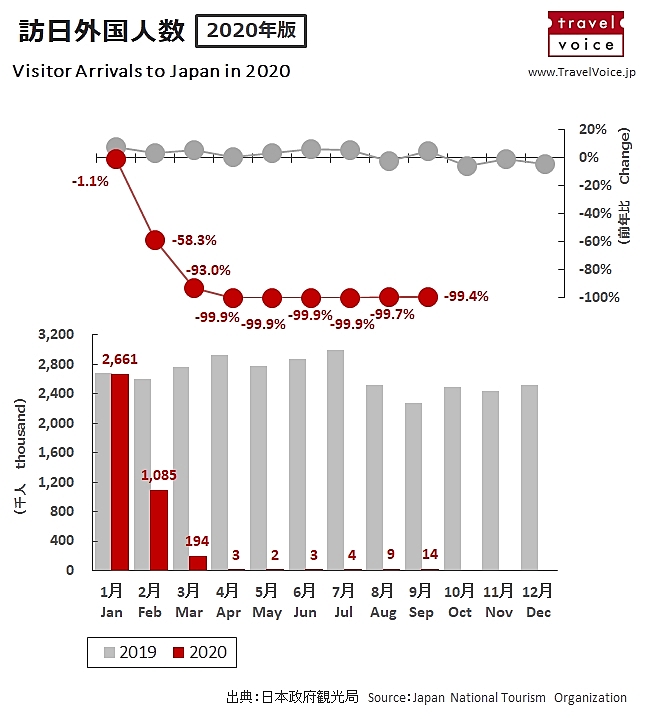 ※本グラフはコピー&ペーストで自由に転載可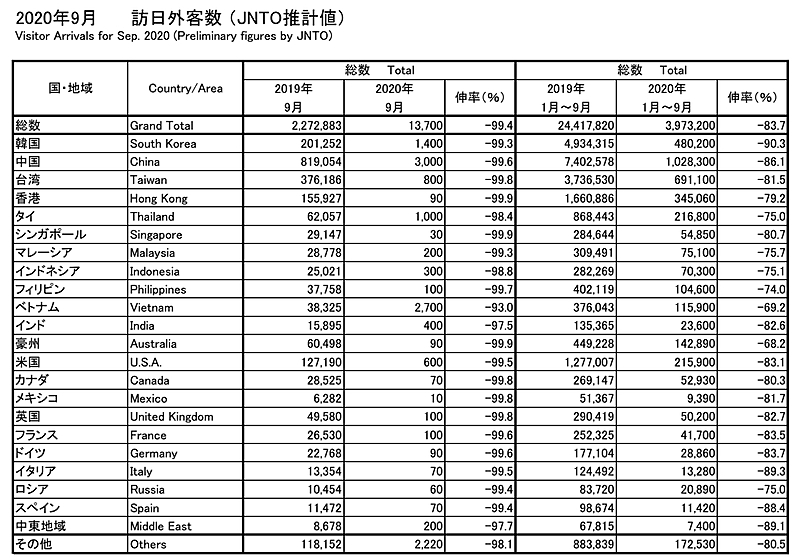 JNTO資料より