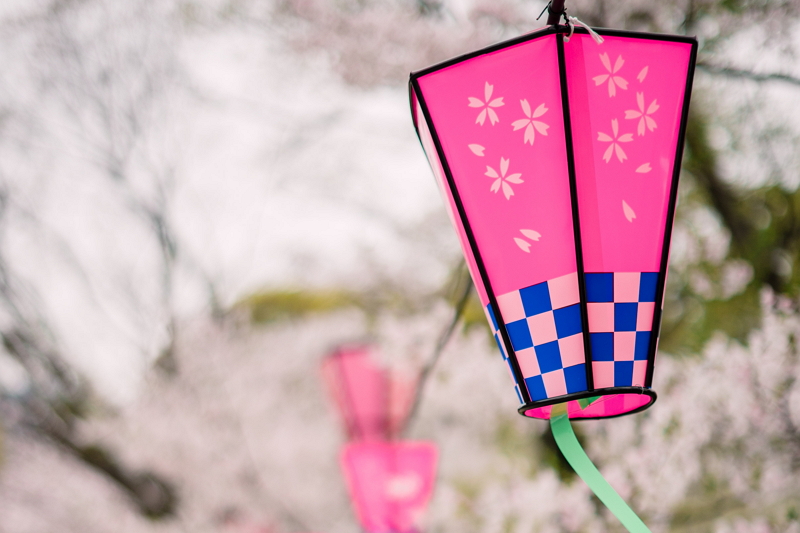 Kyoto City Tourism Association and Kyoto Convention Bureau announced that a share of international overnight stays in Kyoto City was record-high 52.5% in April 2018, outnumbering Japanese overnight stays for the first time. 
The survey targeted 9,182 rooms of 37 hotels in Kyoto City, which accounted for about 40% of the total. The actual number of Japanese guests was down 7.8% year on year to 149,039, while international guests up 2.0% to 118,475. Based on overnight stays, however, the total number of international guests was up 2.3% to 276,899, more than 226,848 Japanese guests (-5.6%).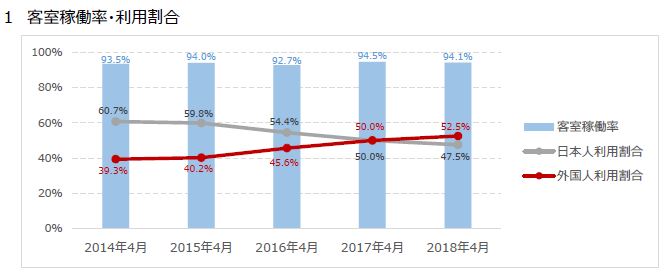 The occupancy rate was 94.1% as a whole, almost the same as a year ago. RevPAR (Revenue Per Available Rooms) was up 8.1%, and ADR (Average Daily Rate) exceeded 25,000 JPY, which was the highest ADR among four major cities in Japan or higher than ADR in Hong Kong and Singapore. 
In terms of the international market composition, the highest share of guests was found in China (19.6%), keeping the top for 10 months in a row, followed by U.S.A. (15.4%), Taiwan (12.3%), Australia (6.1%) and U.K. (4.8%). 
The market with the highest growth rate of guests was Qatar with 74.4% up, followed by Turkey with 44.2% up and Finland with 33.7% up. The high growths in the Middle East countries probably resulted from extension of the JAL's codeshare on the Qatar Airways7 serving Doha-Narita flights since April 1 this year.