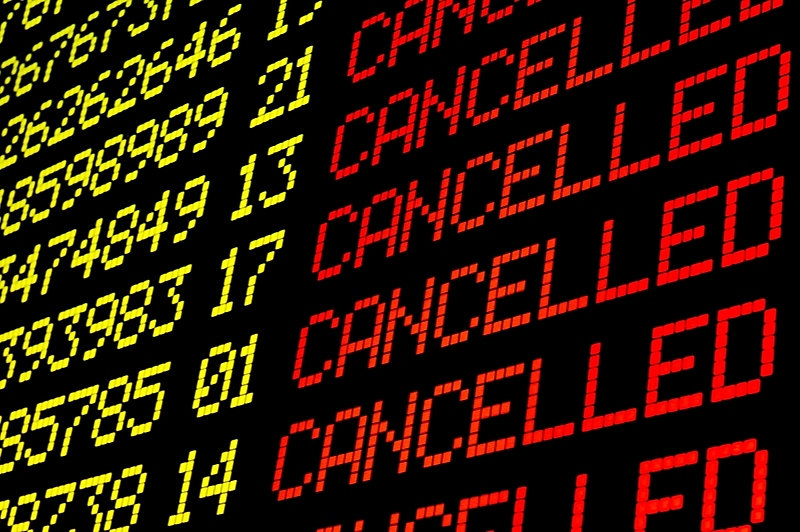 Japan National Tourism Organization (JNTO) reported that the number of visitors was radically down 99.8% year on year to 300 from U.S., 99.9% to 30 from U.K. and 99.9% to 50 from Australia in April 2020.
To prevent flow of the COVID-19 virus into Japan from foreign countries, the Japanese government has refused entries of international travelers, who had stayed in the three countries for 14 days before arriving in Japan, since April 3 2020.
At the same time, the overseas travel bans have been enforced in U.S. since March 19, in U.K. since March 16 and in Australia since March 18.
According to OAG, a flight date analyzer, the number of international flights arriving in Japan from the three countries in April was down 86.1% to 333, and available seats also down 86.8% to 79,951.
The graph below illustrates changes of visitors from U.S., U.K. and Australia in the last 12 months.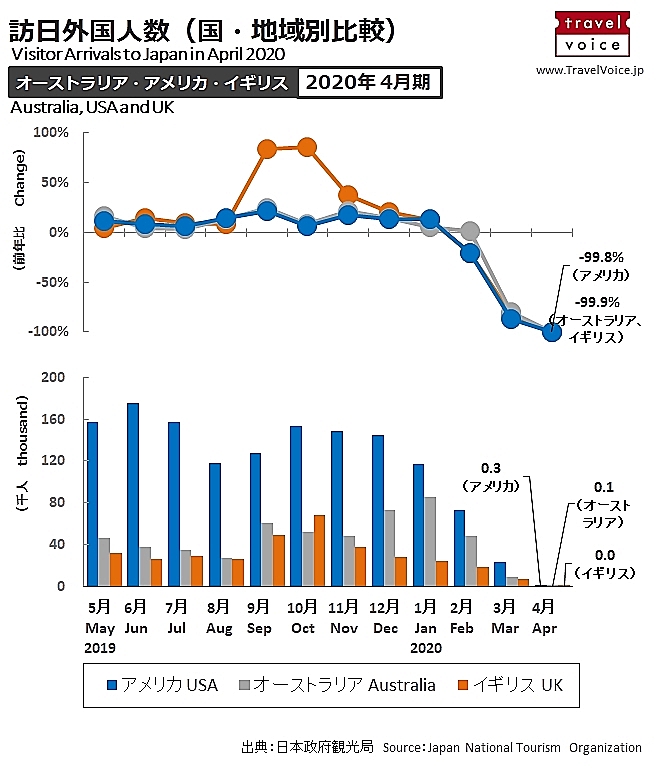 ※本グラフはコピー&ペーストで自由に転載可