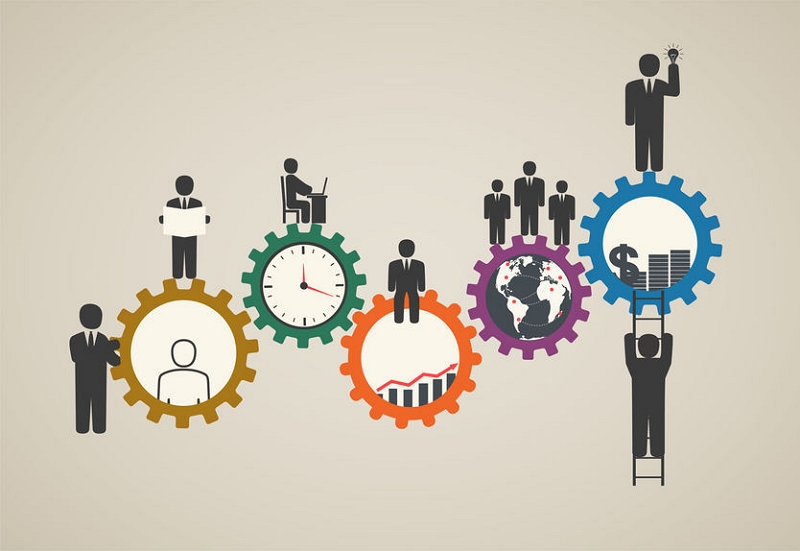 Ministry of Land, Infrastructure, Transport and Tourism announced results of the survey on 'relationship population,' which is defined as people who have deeper connection to a particular local region than tourism.
The survey finds that the ratio of 'relationship population' was 23.2% of all respondents, which estimates about 10.8 million out of 46.8 million 18 years old or older residents in Japan.
In detail, the ratio of connection in 'hobby or consumption' was 10.5%, followed by 'participation or exchanges (5.8%),' 'working (3.9%)' and 'direct contribution (3.0%).'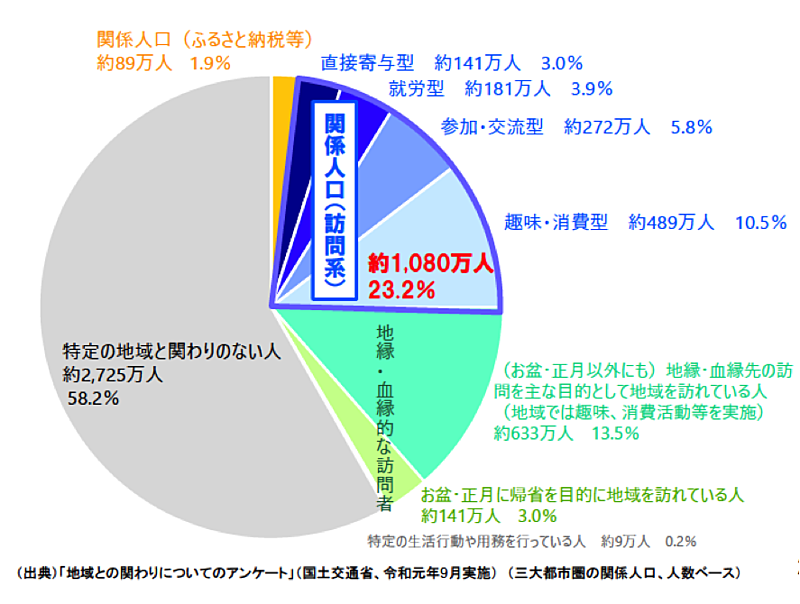 報道資料より
Asked what is 'relationship population,' 2.8% answered 'I roughly know what it is,' while 6.7% answered 'I have heard it, but don't know the detail.'
Asked interests in relationship population to NOT relationship population, 70.7% said 'I am not interest in it.' The major reasons were 'nothing special reason (40.2%),' 'economic burden (29.2%)' and 'no time (27.9%).'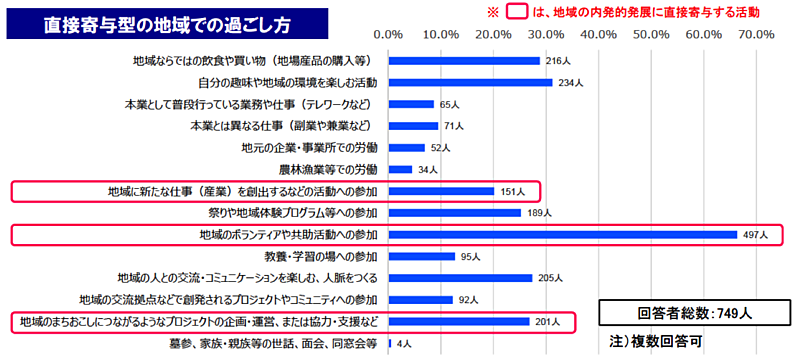 報道資料より
41.4% of relationship population in Tokyo have connections to regions in the Tokyo Metropolitan area, and 28.5% to countryside regions. The same trend was also found in Osaka with 55.1% to regions in Kinki area and 21% to countryside regions.