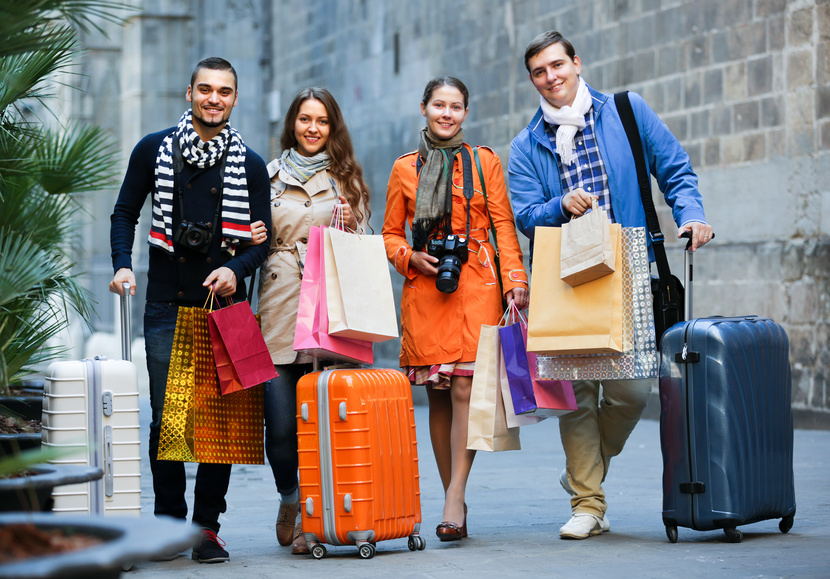 The latest guest night statistics in Japan in December 2016 (the secondary report), announced by Japan Tourism Agency, finds that guest nights reduced by 1.6% year on year to 39.3 million in total.
The total consisted of 33.8 million guest nights by Japanese travelers (-1.8%) and 56 million guest nights by international visitors (-0.6%). While International visitors in December 2016 were up 15.6% to 2,050,600, guest nights resulted in year-on-year reductions for four months in a row.
International visitors' guest nights in three major urban areas (Tokyo, Kanagawa, Chiba, Saitama, Aichi, Osaka, Kyoto and Hyogo) was down 1.9% to 3.23 million, but in local regions up 1.3% to 2.37 million.
The occupancy rates were 57.0%. Six city hotels, three budget hotels and one resort hotel nationwide resulted in 80% or higher. The occupancy rate in Osaka was still high with 92.0% for resort hotels, 89.2% for city hotels and 84.2% for budget hotels.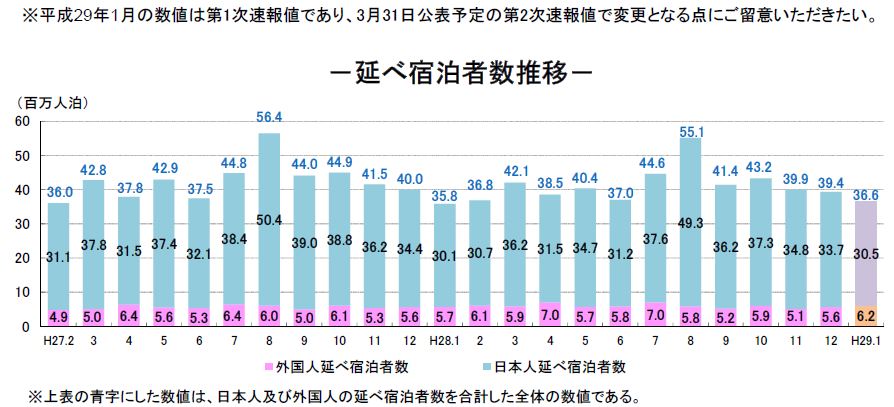 Guest nights in 2016 totaled 494 million, 2.0% fewer nights than a year ago, which comprised 423 million guest nights by Japanese travelers (-3.5%) and 71 million guest nights by international travelers (+8.0%). The reduction of guest nights by Japanese travelers resulted from worse national holiday sequences than 2015 and influences from Kumamoto Earthquake and typhoons, according to Japan Tourism Agency.
Guest nights by international travelers reached record-high, however the annual growth rate was just 8%, much lower than 30% to 40% growths in the last few years.


By prefecture, Tokyo had the most guest nights with 57.2 million (-3.2%) in 2016, followed by Hokkaido with 34.5 million (+5.8%) and Osaka with 31.4 million (+3.5%). The highest growth rate was found in Okinawa (+10.6%), and guest nights reached 22.2 million, which were the fourth most nationwide.