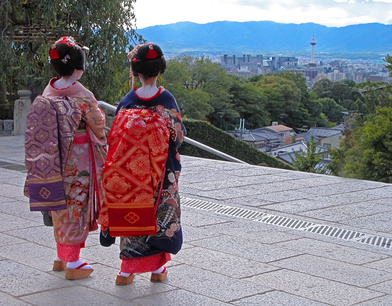 Kyoto Convention Bureau announced that the ratio of international visitors staying overnight in Kyoto was up 6.2 points year on year to 35.1% of the total in 2015. The year-on-year growths were found in all of the 12 months, and in July 2015 particularly the ratio reached record-high 41% of the total.
The table below shows the monthly results of the room occupancy rates and the international visitor ratios in 2015.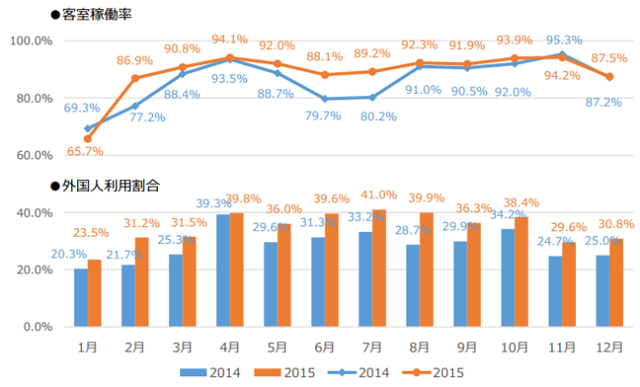 By market, the top was Taiwan with the ratio of 22.5%, followed by China with 19.9% and U.S.A. with 12.3%. The ratio of China rapidly grew from a half of Taiwan in 2014 to a difference of 2.6 points in 2015. For the Chinese New Year period in February 2015,, visitors from China and Taiwan accounted for 60% or higher of the total.
The following table shows market shares and year-on-year changes by market: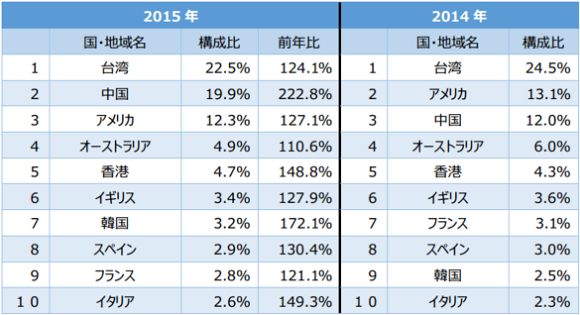 In Japanese