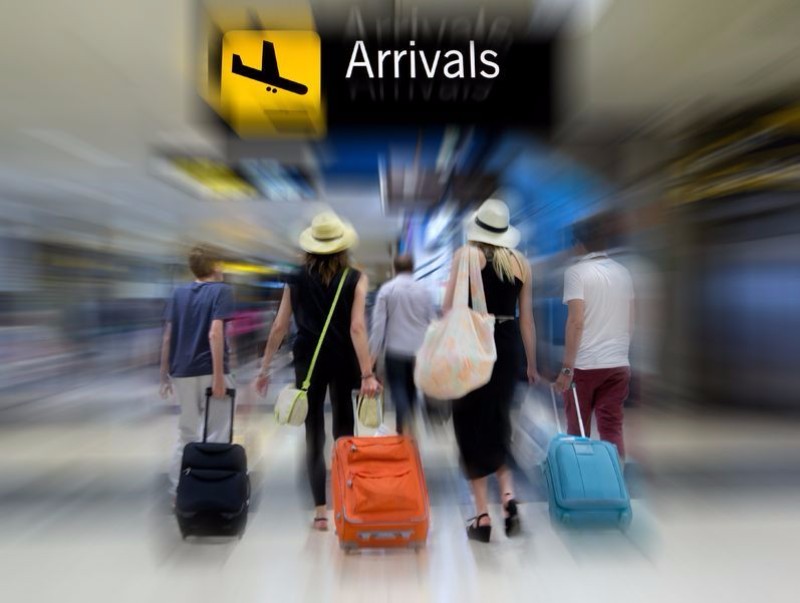 Japan National Tourism Organization (JNTO) reported that the number of international visitors in Japan was up 19.3% year on year, finally reaching 28,691,000 in 2017. Although the annual growth rate has reduced since 2015 (+47.1%), the result for 2017 was record-high, 4.6 million more visitors than 24,039,700 in 2016.
Meanwhile, the number of Japanese overseas travelers was up 4.5%, reaching 17,889,300 in 2017. Despite the annual growth, the gap between international visitors and Japanese overseas travelers expanded further.
The graphs below show the change in the number of international visitors in Japan in the past decade: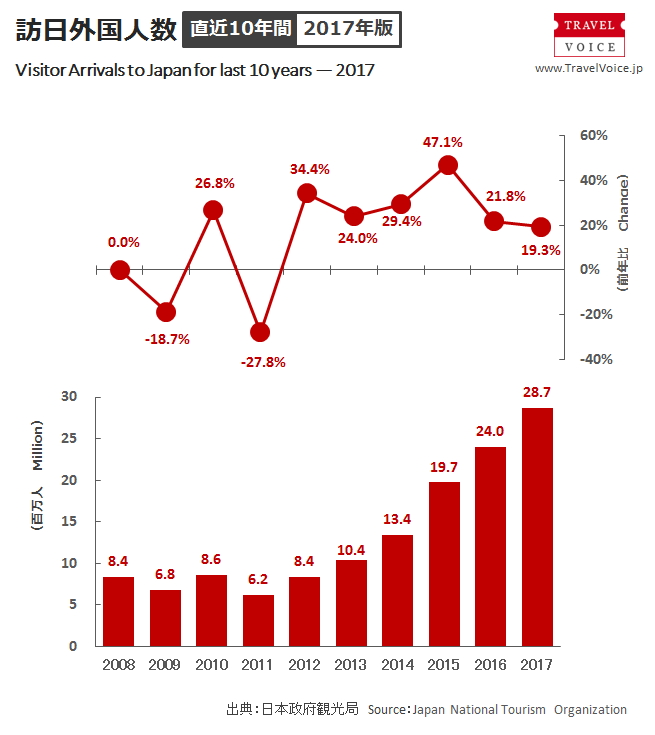 Visitors from all of major 20 markets were record-high in 2017. The top market was China with 7,356,000 visitors (+15.4%), followed by South Korea with 7,140,000 (+40.3%). Including 4,564,000 visitors from Taiwan (+9.5%) and 2,231,500 visitors from Hong Kong (+21.3%) visitors, visitors from East Asia totaled 21,292,000 (+21.9%), which accounted for about 70% of the total. It is also noteworthy that visitors from Russia increased by 40.8% due to ease of the visa regulation.
For each market, the number of visitor arrivals in December 2017 was: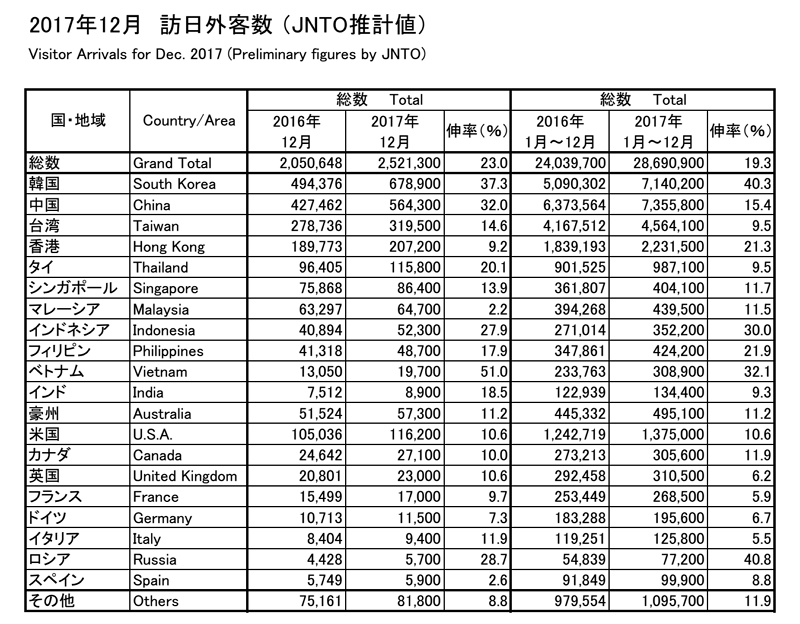 International visitors to Japan in December 2017 were up 23%, reaching 2,521,300. The graphs below show the change in the number of international visitors in Japan in the past year: