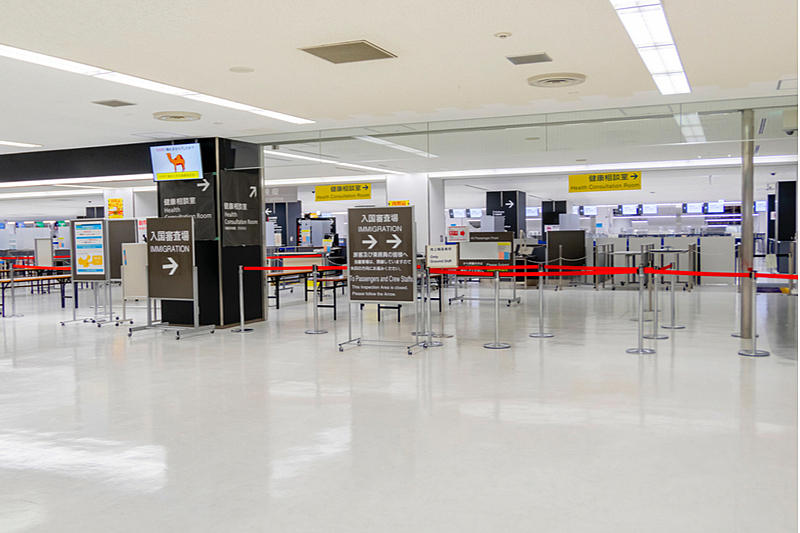 Japan National Tourism Organization (JNTO) announced that the number of international visitors to Japan was down 99.9% year on year to 2,900 in April 2020 obviously because of travel restrictions and stricter quarantine in both foreign countries and Japan.
Visitors from all of 22 major markets were almost zero, which showed the lowest monthly result ever since JNTO started the statistics in 1964.
Visitors from China were only 200, as Japan has refused entries from China since March 9 2020. The most visitors were found in South Korea, Taiwan and U.S. with 300 each.
According to OAG, an aviation date provider, international flight arrivals in six major airports in Japan were down 87.2% to 2,732 in April, and available seats were also down 87.4% to 618,271.
The graph below illustrates monthly changes of international visitors in 2020 and breakdown by market in April 2020.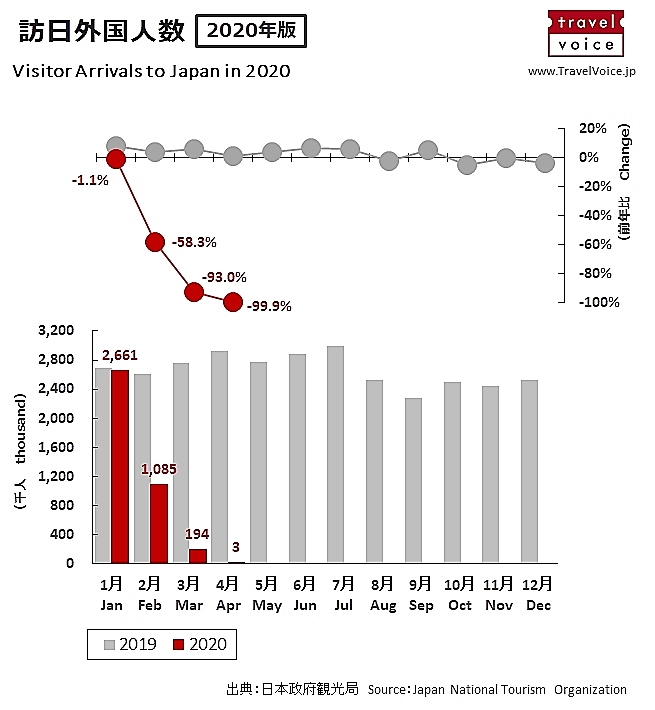 ※本グラフはコピー&ペーストで自由に転載可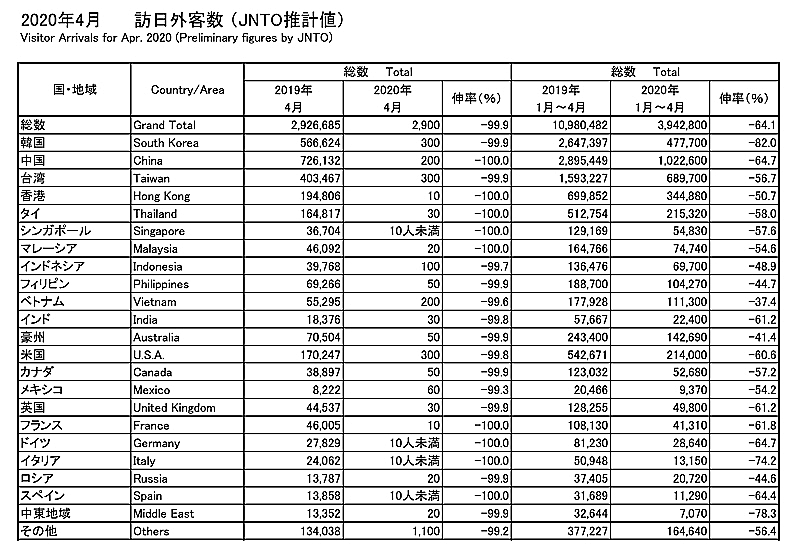 JNTO資料より
なお、JNTOは今回発表値から、メキシコ及び中東地域(イスラエル、トルコ、GCC6か国:サウジアラビア、アラブ⾸⻑国連邦/UAE、バーレーン、オマーン、カタール、クウェート)を追加した。