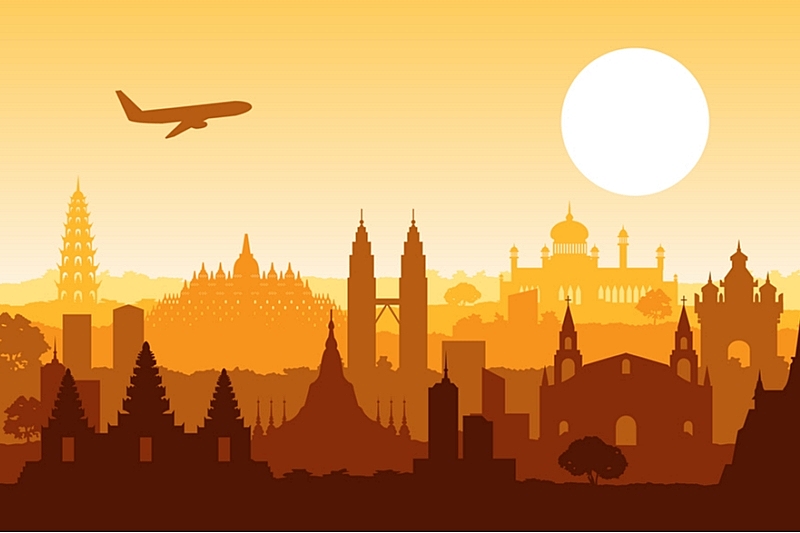 Japan National Tourism Organization (JNTO) reported that the number of visitors to Japan was down 96.7% to 4,800 from Thailand, 88.3% to 5,100 from Singapore, 93.5% to 3,300 from Malaysia and 81.3% to 7,400 from Indonesia in March 2020, compared to a year earlier.
In response to spread of COVID-19, the above four countries have issued travel warning to avoid non-essential travel overseas including Japan, while Japan has strengthen quarantine and suspended visa waiver and issue of new visa since March 28.
Including Philippines, Vietnam and India, visitors from the entire Southeast Asia to Japan declined by 86.3% in March 2020, and the marker share was down to 14.3% from 28% a year earlier.
The graph below illustrates visitors from Thailand, Singapore, Malaysia and Indonesia in the last 12 months: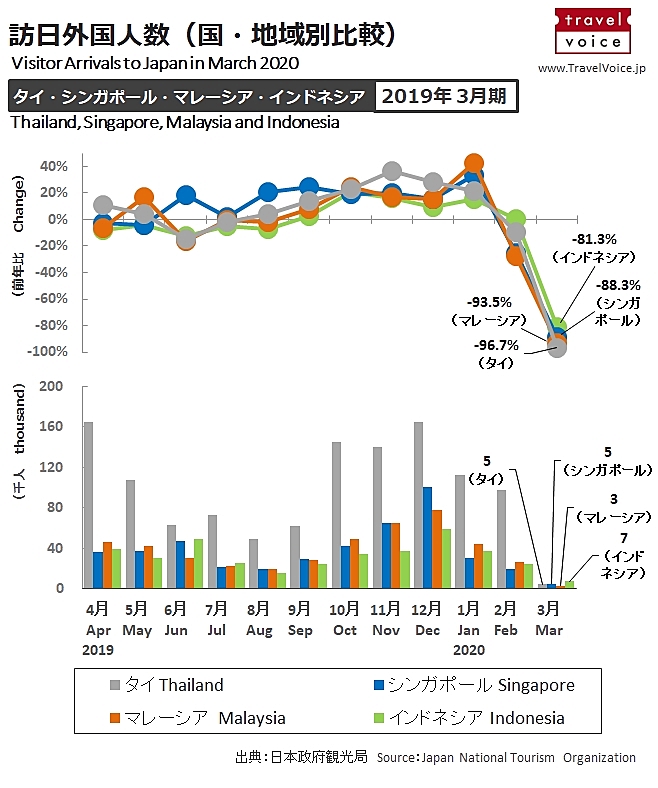 ※本グラフはコピー&ペーストで自由に転載可
The graph below illustrates comparison of the market share by country or region between March 2019 and March 2020: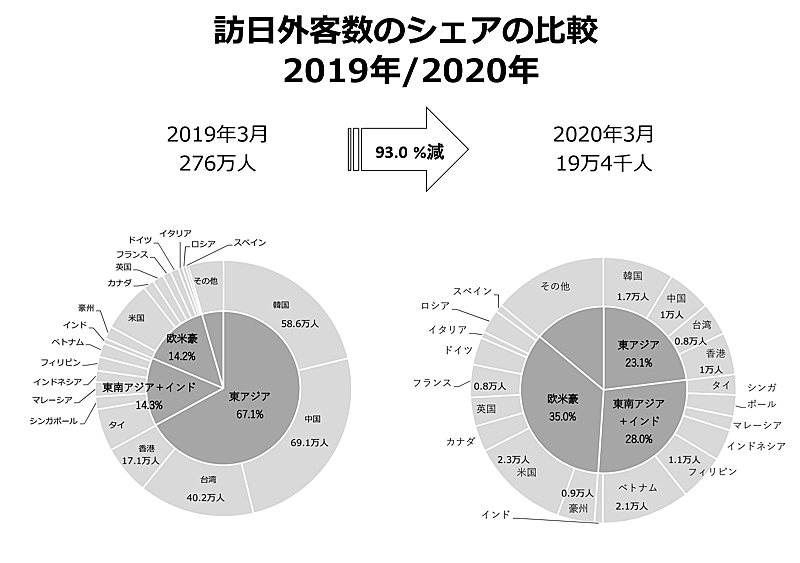 JNTO報道資料より