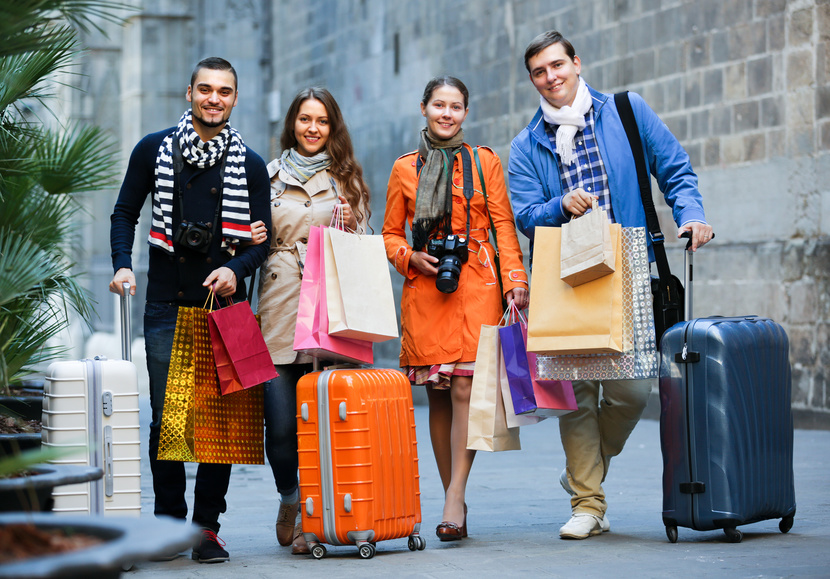 Japan National Tourism Organization (JNTO) reported that the number of international visitors to Japan was up 1.8% year on year to 2,640,600 in October 2018, which were record-high for October. The inbound travel market slightly rebounded from the year-on-year reduction in September 2018 due to the natural disasters. The total for the first ten months of 2018 was accordingly up 9.7% to 26,109,300.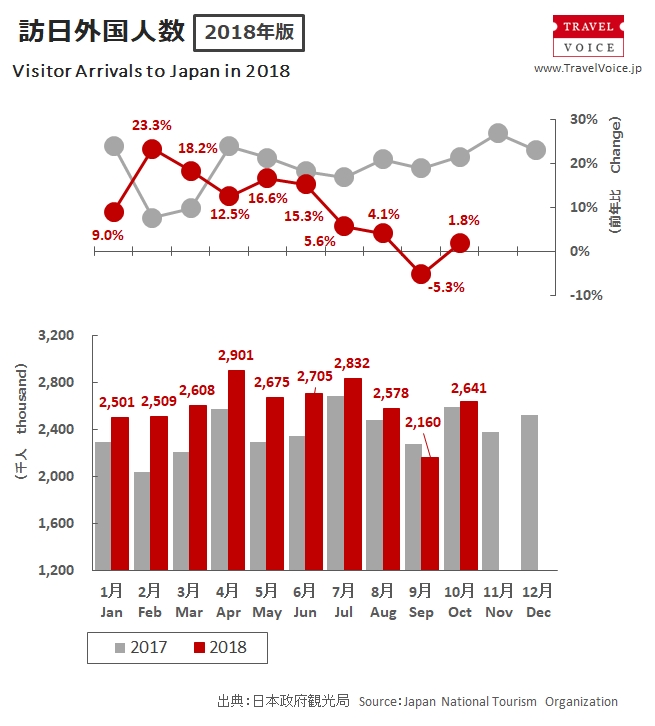 By market, China stayed top with 715,300 visitors (+7.8%), recovering from a 3.8% reduction in September. The second largest market was South Korea with 571,200 (-8.0%), followed by Taiwan with 379,600 (-9.9%) and Hong Kong with 169,500 visitors (-0.9%). 
Visitors from 16 target markers (China, Thailand, Singapore, Indonesia, Philippines, Vietnam, India, Australia, U.S.A., Canada, U.K., France, Germany, Italy, Russia and Spain were record-high for October.
Visitors from Vietnam (330,000), Italy (129,000), Russia (79,000) and Spain (104,000) for the first ten months of 2018, visitors already exceeded the annual results of 2017.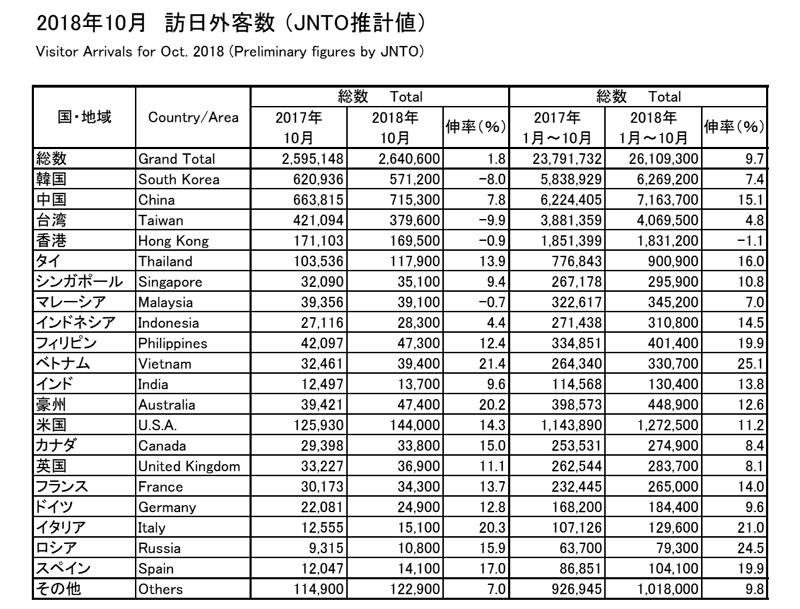 JNTO explained that visitors from Korea, Taiwan and Hong Kong resulted in year-on-year reductions because holidays shifted from early October last year to late September this year. In the Europe, U.S.A. and Australia market, cruise travelers increased, and also promotional campaigns worked effectively. JNTO is continuously developing the recovery campaigns for Kansai and Hokkaido.