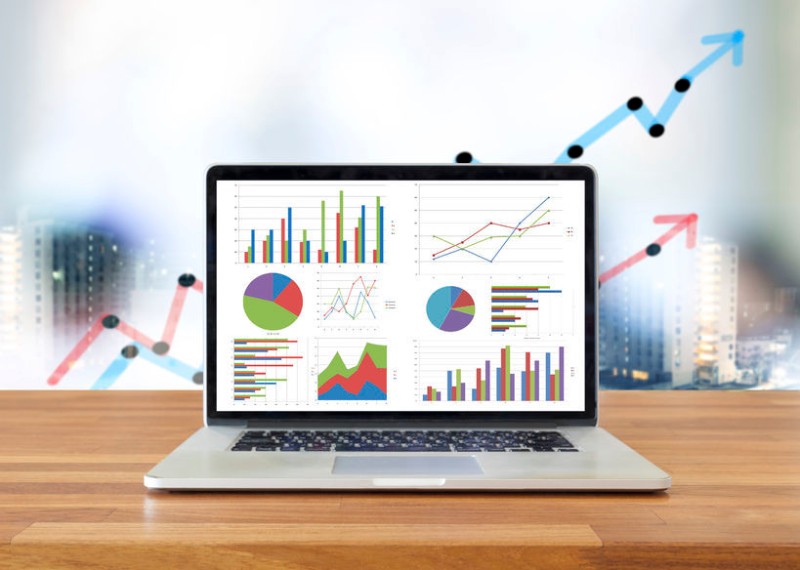 Japan National Tourism Organization (JNTO) reported that the number of international visitors in Japan was up 26.8% year on year, reaching 2,377,900 in November 2017 (record-high for November: 1,875,400 in November 2016).
The total for the first eleven months of 2017 was up 19% year on year: 26,169,000 visitors, already exceeding the final result of 24.04 million visitors in 2016.
The graphs below show the change in the number of international visitors in Japan for the past year: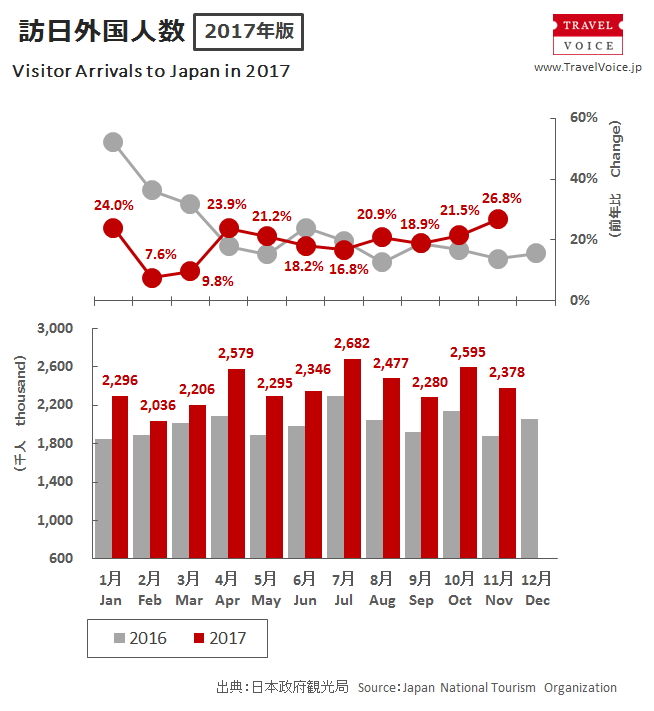 The top market was South Korea with 622,600 visitors (+45.8%), followed by China with 567,100 (+31.0%), Taiwan with 363,200 (+20.8%), and Hong Kong with 172,900 (+13.5%) visitors. The share of visitors from these four markets was 72.8% of the total. Visitors from Southeast Asia and India accounted for 12.7%, and visitors from Europe, U.S.A. and Australia for 11.1%.
The number of visitors from all 20 target markets except India and Russia were record-high for November. For the first eleven months, the number of visitors from China, Taiwan, the Philippines, India, the U.S.A., Canada, Germany, and Spain all exceeded their numbers for the whole 2016.
According to JNTO, the inbound travel market in November 2017 particularly benefited from an increase in the number of cruise ships stopping by Japan, from the extension of the international air network, from the high "autumn leaves" season, and from effective promotional campaigns.
For each market, the number of visitor arrivals in November 2017 was: