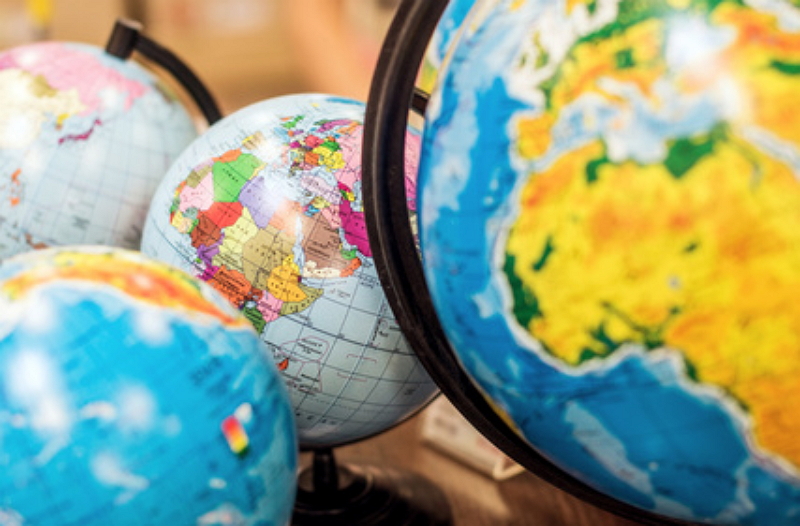 Japan National Tourism Organization (JNTO) reported that international visitors to Japan were up 16.8% year on year to 2,135,900 in October 2016, which brought the total for the first ten months of 2016 to 20,113,000 (+23.3%).
The growth in October 2016 was mainly boosted by national holiday seasons and school holidays in Asia, increases in cruise ships and new flights and more international conferences and events, according to JNTO.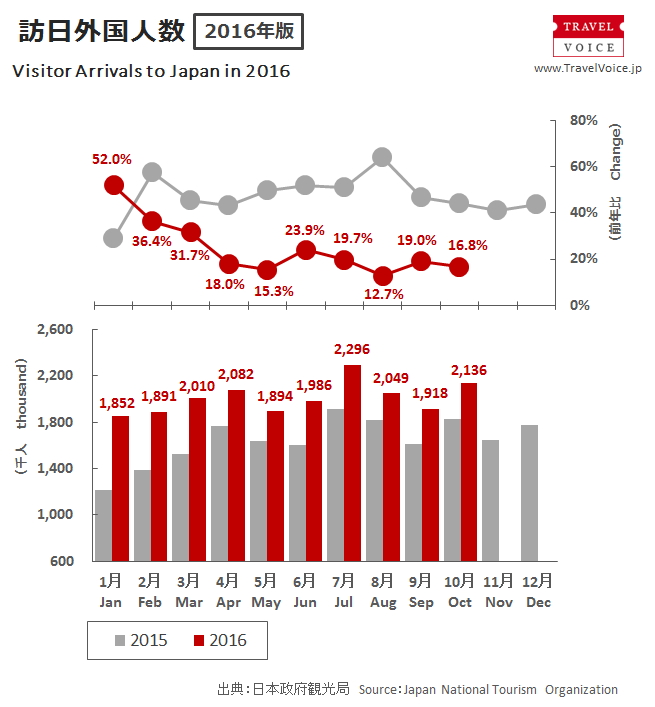 The top market was continuously China with 506,200 visitors (+13.6%), followed by Korea with 449,600 visitors (+21.2%). Visitors from Canada (29,700 visitors) and Germany (22,900 visitors) were record-high on a single month basis. For the first ten months of 2016, nine markets (China, Korea, Indonesia, Philippine, Vietnam, India, U.S., France and Spain) already resulted in more visitors than the annual total of 2015.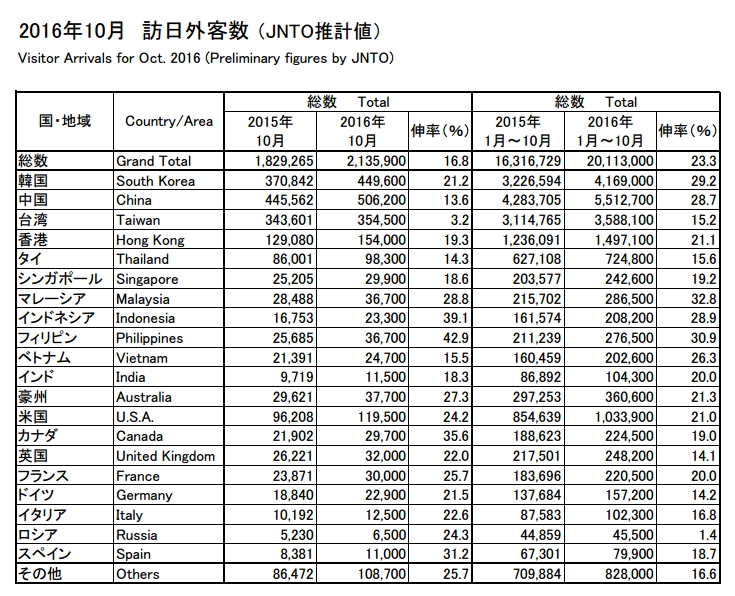 In Japanese