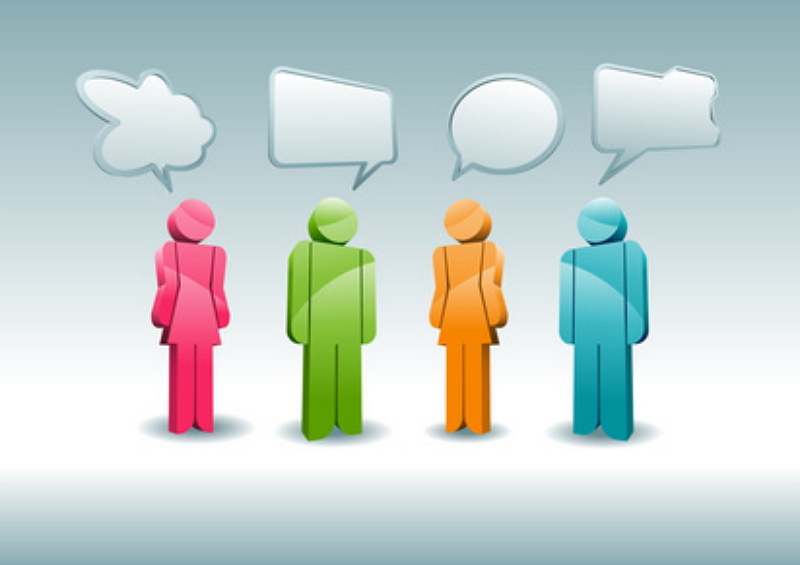 The latest JTB Tourism Research & Consulting survey on travel spending on smart phone finds that the utilization rates of messenger chat apps (70.4%), news apps (20.6%) and image posting sites (14.8%) were up, while the utilization rates of mail (80.7%), telephone (71.8%), search engines (58%), SNS (37.9%) and online shopping (27.7%) were down.
The utilization rate of SNS particularly reduced by 6.9 points compared to 2015, and the rates in all of age and sex segments except 40's female were down. Among major SNS apps, Facebook was down 4.6 points to 36.7%, and Twitter 2.0 points to 30.4%. In reverse, Instagram was up 5.4 points to 19.3%.
In the awareness survey on SNS, answers of 'communicating with old friends again' and 'traveling with SNS members' reduced, while answers of 'buying what you finds on SNS' and 'going to the place introduced on SNS' increased. JTB Tourism Research & Consulting analyzed that the trend may represent change of users' minds for SNS from communication tools to information tools for news or spending.
The table below shows smart phone functions used frequently: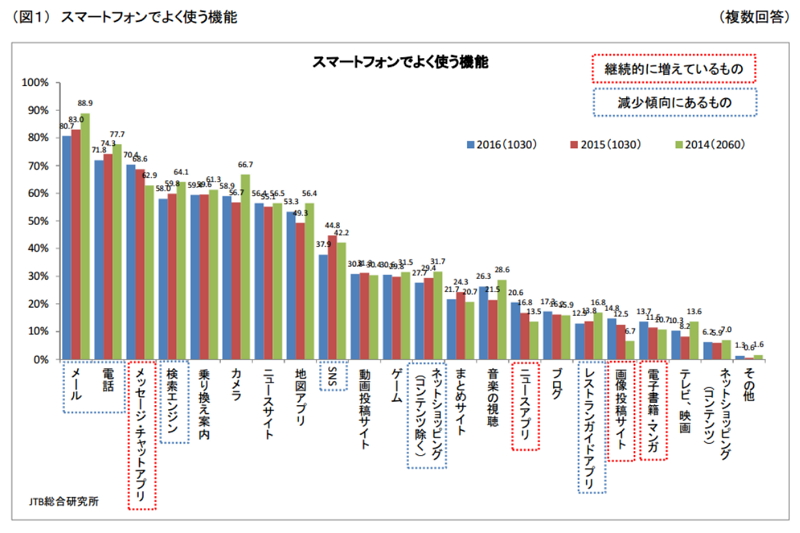 In the survey on booking or purchasing travel products, the ratio of experiences to book or purchase travel products on smart phone raised from 19.4% in 2013 to 34.1% in 2016, especially used for accommodation (18.6%), travel in Japan tour (11.8%) and restaurant (7.4%). With regard to overseas travel tour, the ratio of booking or purchasing on smart phone was just 2.9%, much lower than 17.5% on other ways than smart phone.
The table below shows the latest booking or purchasing trends on smart phone: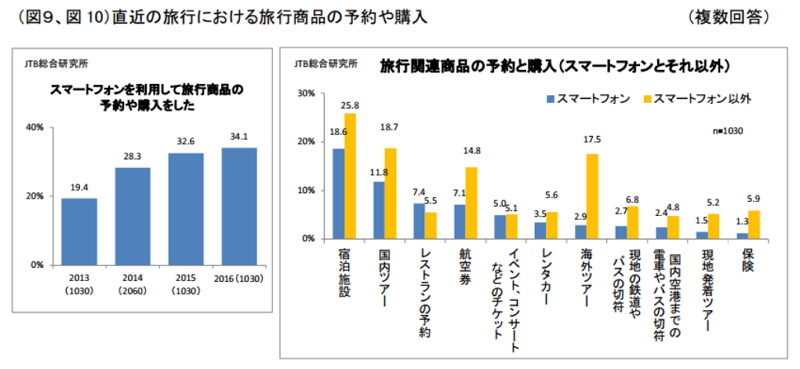 The top three popular sites for travel in Japan were Jalan.net (33.5%), JTB rurubu (31.9%) and Rakuten Travel (30.5%), and the top three for overseas travel were HIS (20.1%), JTB (19.4%) and JAL (10.6%). The trends, however, varied with ages or sexes. For 60's females, the most popular site was Club Tourism and Hankyu Travel, and for 30's females Chikyu No Arukikata and TripAdvisor.
In Japanese