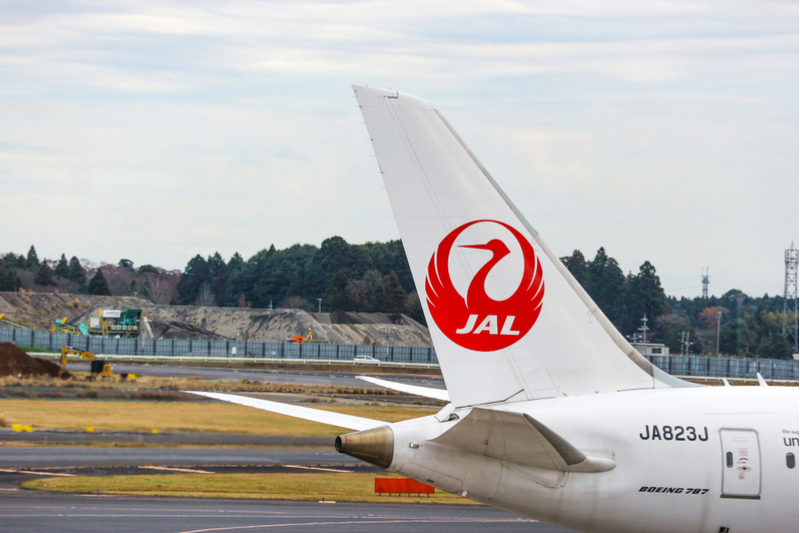 JAL has posted operating revenue of 1,130.8 billion yen (-0.1% year on year), operating profit of 120.1 billion yen (-17.4%), ordinary profit of 121.8 billion yen (-12.1%) and net income of 76.3 billion yen (-28.4%) in the first nine months of FY2019 (April to December 2019).
JAL explained that the entire business was affected by rise of consumption taxes, US-China trade frictions and natural disasters in the third quarter of FY2019.
For international passenger operations, demand reductions were found on Hong Kong and South Korea routes due to the political uncertainty, but during the Rugby World Cup hosted by Japan, strong travel demand was temporarily seen on both European and Australian routes. As a result, international passenger revenue was 392.1 billion yen, a decrease of 2.8% year over year, as carried passengers were down 1.5%. the load factor was 81%.
For domestic passenger operations, both leisure and business demand continued to remain strong, especially on the Okinawa route. JAL increased flights on high-demand routes, such as Haneda- Naha and Haneda-Sapporo. As a result, domestic passenger revenue was 415.4 billion yen, up 2.7% year over year, with a 2.6% increase in carried passengers. The load factor was 74.1%.
Forecasting lower international passenger and international cargo demands than originally expected in the rest of FY2019 by March 31 2020, JAL has revised downward its full year forecast to operating revenue of 1,486 billion yen (1,516 billion yen as of October 31 2019), operating profit of 140 billion yen (170 billion yen), ordinary profit of 145 billion yen (171 billion yen) and net income of 93 billion yen (114 billion yen).