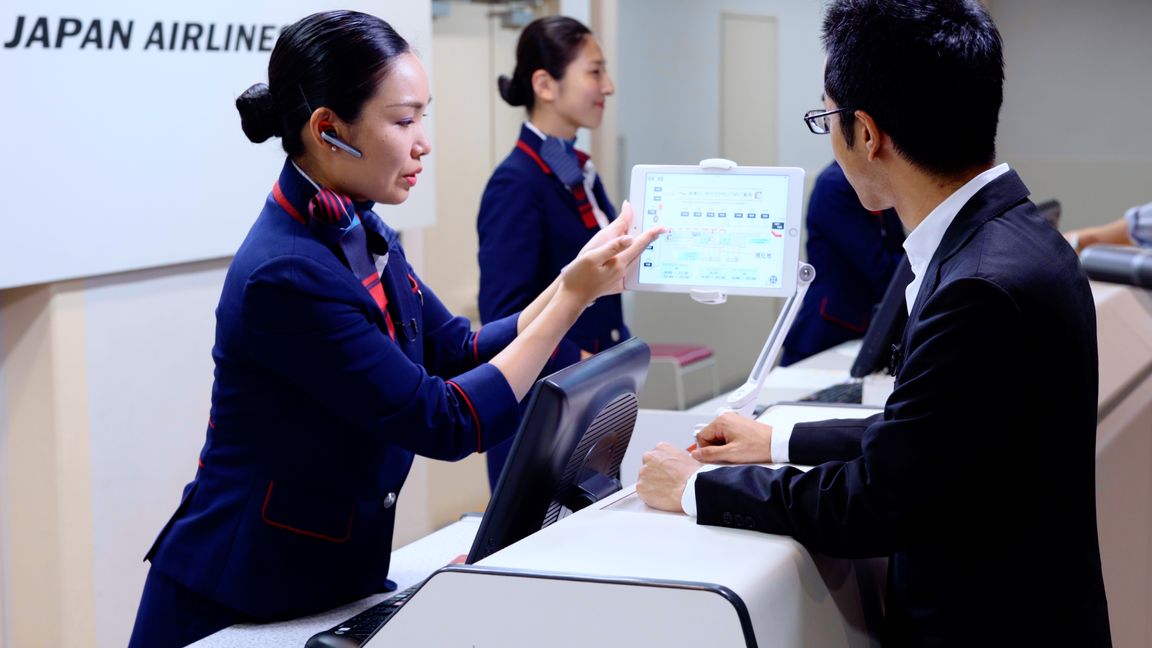 JAL has introduced AI-based airport passenger service system at HAneda and Narita Airports since March 12 2019. The service, developed with Accenture, is to assess what check-in counter agents are saying to passengers and then pushes relevant information to the agents' tablets in near real-time, which includes additional relevant information tailored to the individual's journey.
For passengers, the service is expected to speed up the check-in process and also make the time they spend at the airport less stressful.
For employees, the service will offer a seamless check-in process that previously involved a variety of operating systems and printed documents to answer inquiries like baggage pickup for connecting international flights, seat upgrade requests, and the location of an airport lounge at the destination.
For the system, the Accenture's AI HUB Platform combining several AI engines with working processes is used. JAL will demonstrate the service by March 2019 and evaluate the results for full implementation.