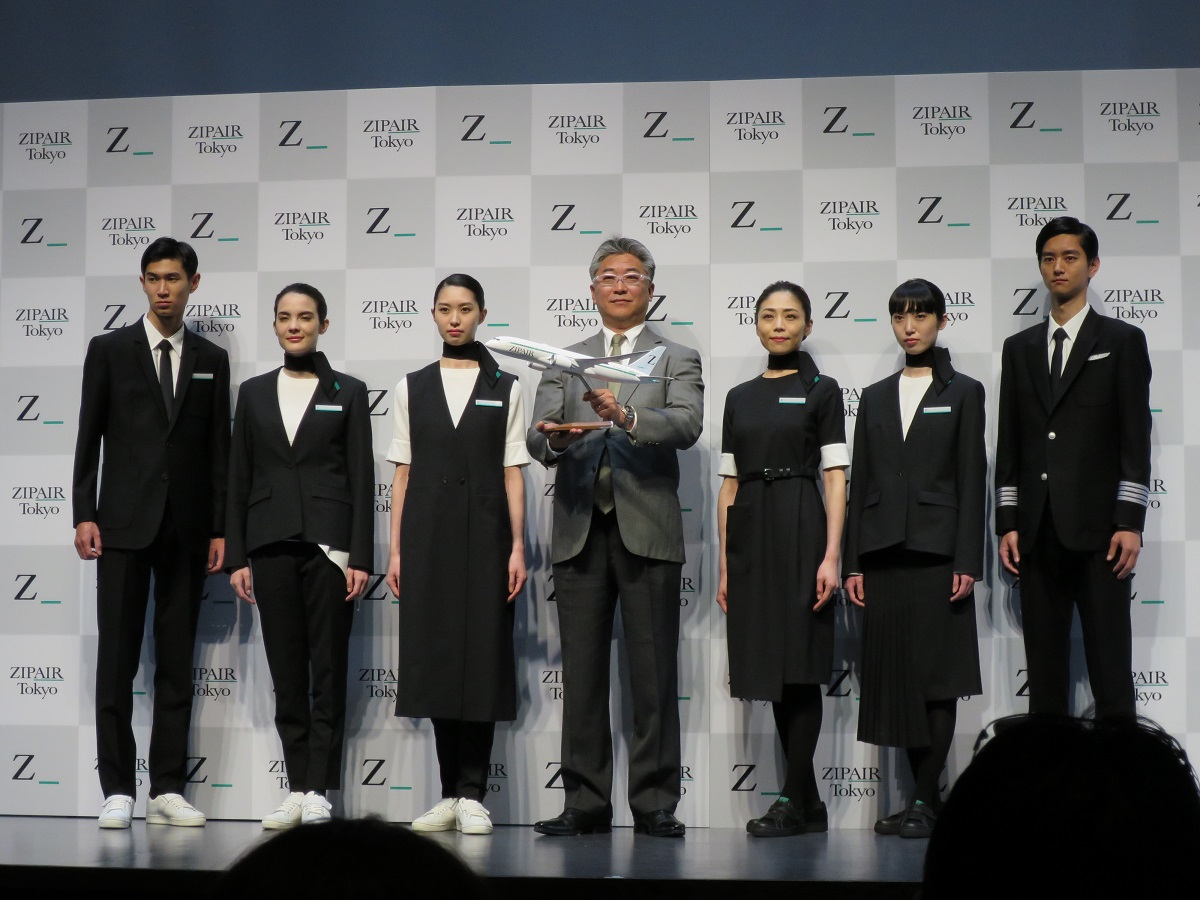 ZIPAIR, the JAL's affiliate international LCC, unveiled aircraft livery and cabin crew uniforms on April 11 2019. "We have had positive responses since we announced launch of the new LCC in 2020," Shingo Nishida, ZIPEAIR President, said. "ZIPAIR is a newcomer. We will win the coming competition by offering different services from competitors." 
ZIPAIR aims to launch its LCC flights on very competitive international routes between Narita and Seoul and Bangkok. Nishida stressed that ZIPAIR will raise its presence to international customers in the Olympic Year, appealing its unique style, not its business scale. 
The basic concept of chic black-and-white uniforms is a mix-and-match style, which enables crews to change or mix 20 different items, depending on work contents or his or her preferences. Nishida explained, "The uniforms are compatible with design and functionality. The LCC will apply multi-task work, which means a cabin crew sometimes works as ground staff.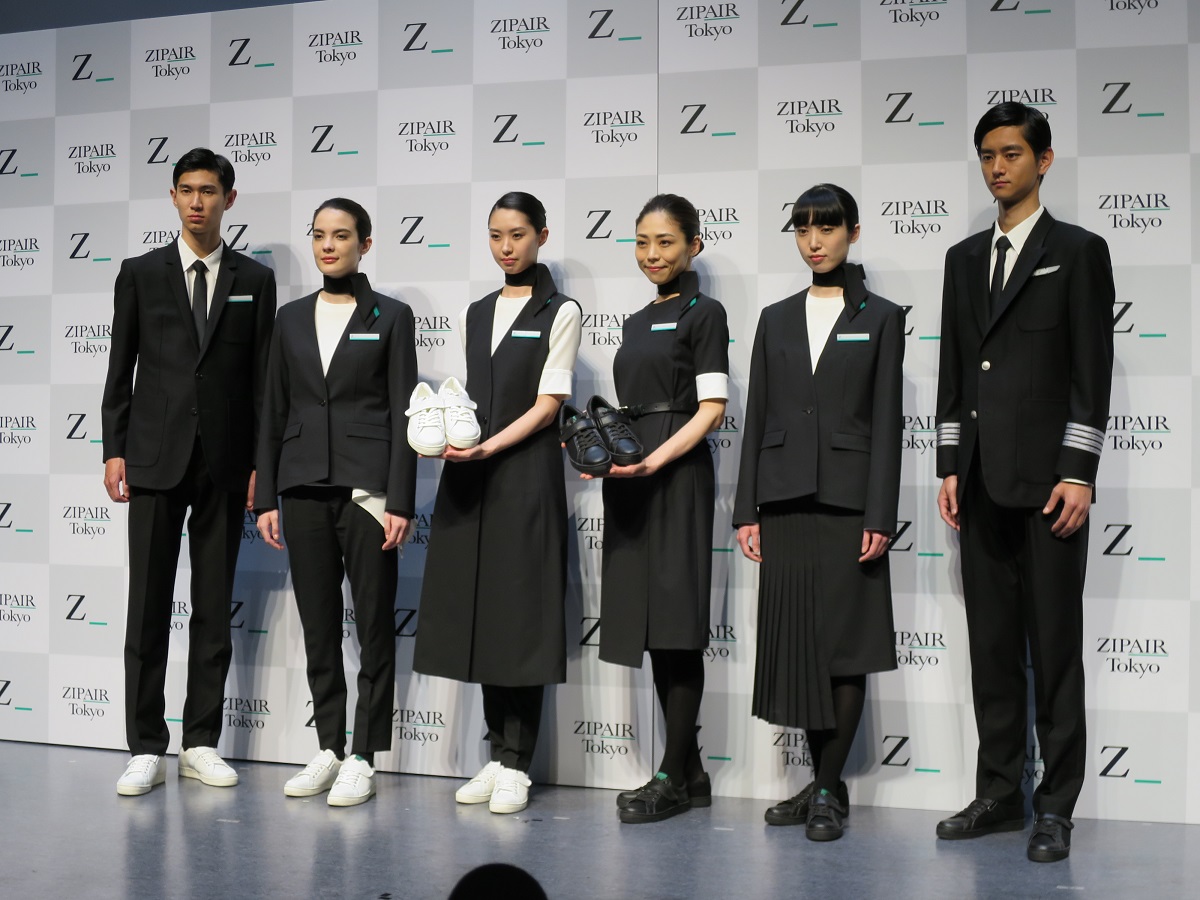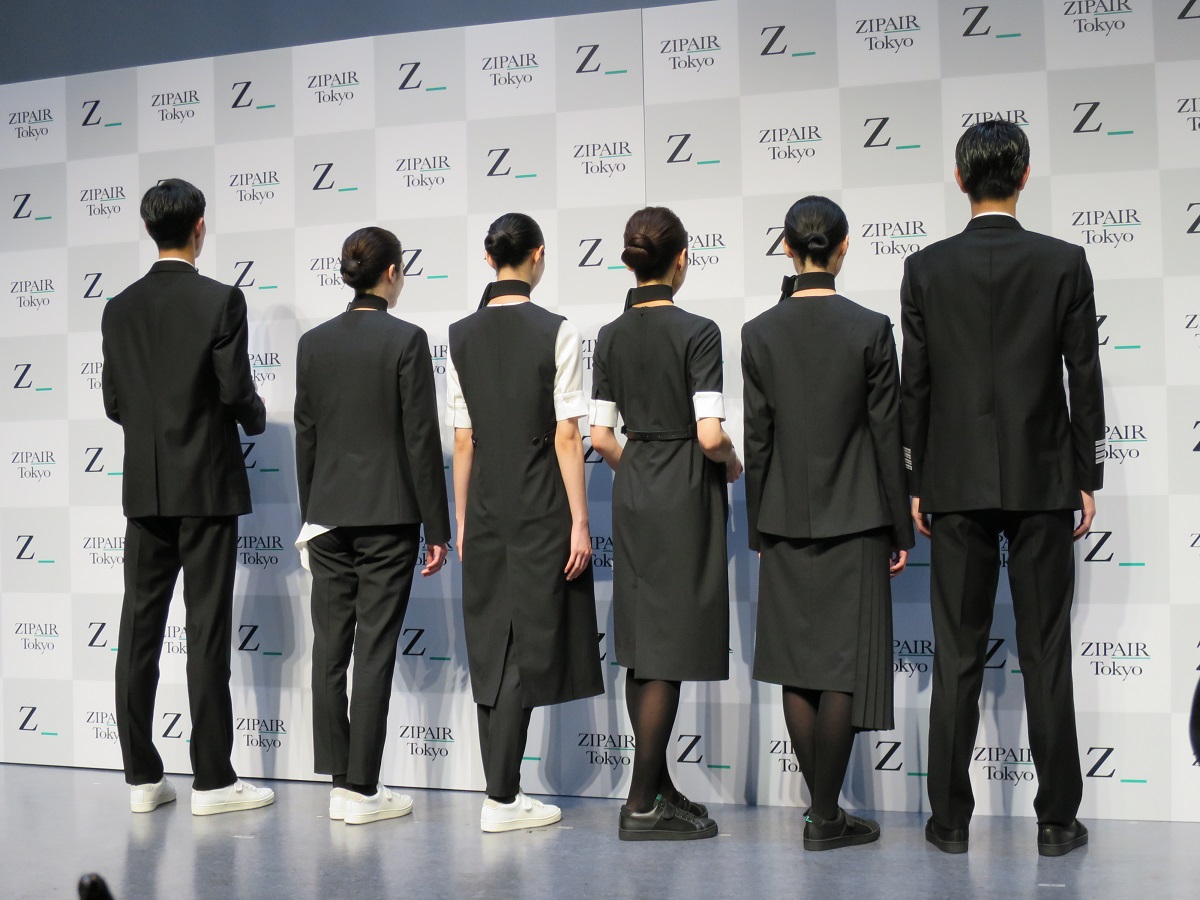 Another feature is that crews wear sneakers, black sneakers for cabin crews and white sneakers for ground staff, to appeal a causal airline. "We want to be an airline that customers find fun whenever they are onboard," Nishida added.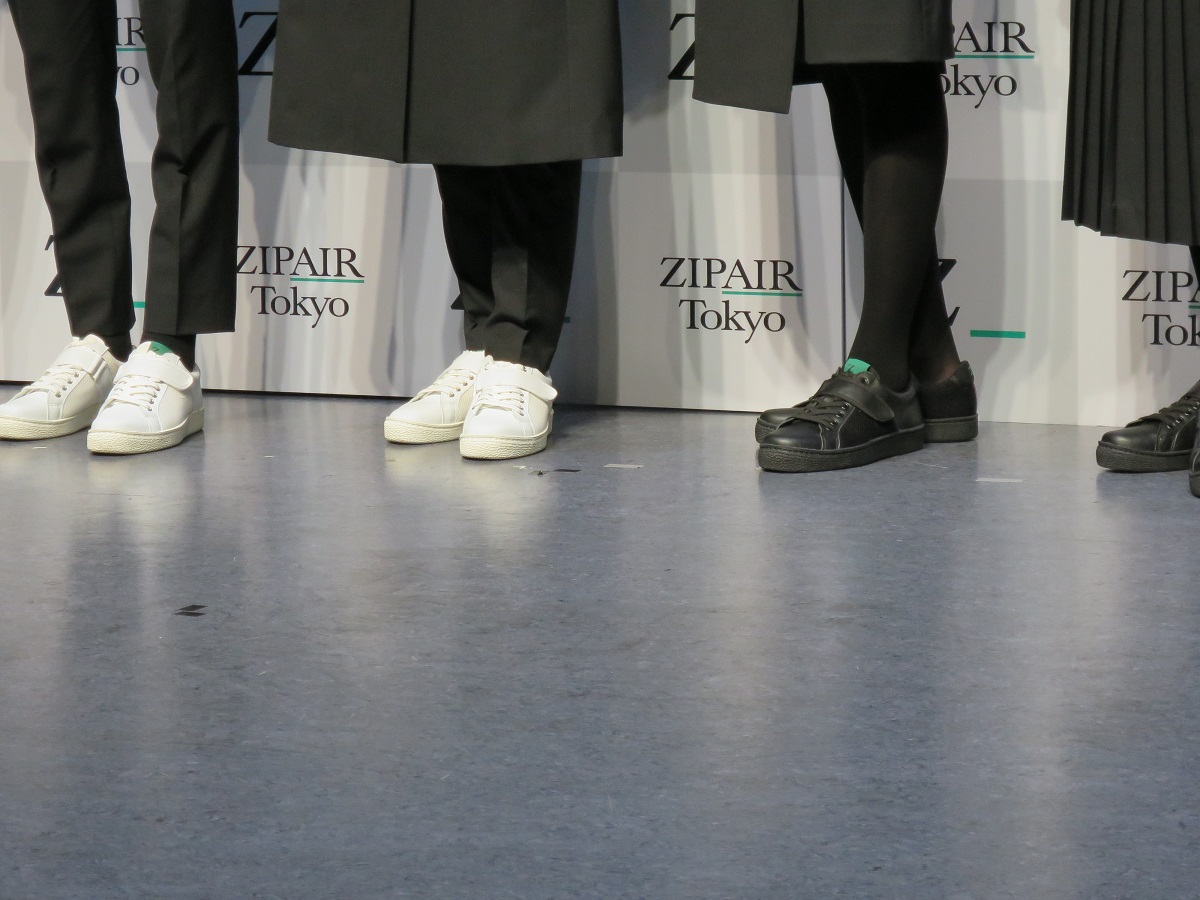 The B787-8 has a green horizontal line on the body and a symbol mark of 'Z_' on the gray-colored vertical fin, which symbolize a straight flight to a destination. ZIPAIR will lease two B787-8s from JAL in the beginning. Nishida revealed that the aircraft may have 280 seats, about 1.5 times more seats than the original, however he added that the official cabin configuration will be announced in this coming winter.