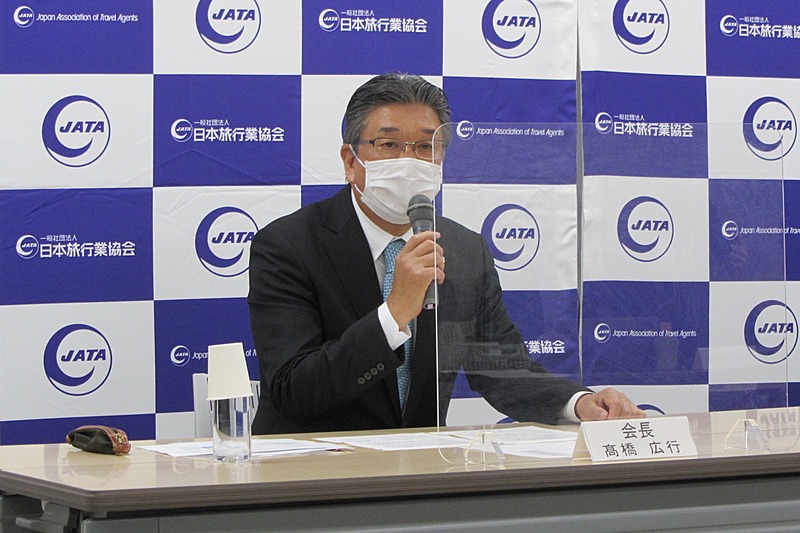 Japan Association of Travel Agents (JATA) will send its first delegation to Hawaii on April 3 2022 to discuss restart of package tours and promotional activities with local counterparts, including governor of State of Hawaii.
Hiroyuki Takahashi, JATA Chairman, said at a news conference that the coming delegation may encourage the travel industry of Japan to restart overseas tours and develop the national momentum toward overseas travel.
"Japan must be behind major countries in terms of reopening borders. There is no country but Japan in limiting international arrivals, which is a problem not only for the travel industry but also for all industries in Japan," Takahashi said. Requesting the government to lift the current restrictions with Japan Economic Federation, JATA hopes to restart cross-border travels between Japan and particular countries or regions by this year's summer vacation period at the latest.
Restoring presence of Japan in Hawaii
A delegation to Hawaii will be joined 21 participants from JATA member companies and several media. JATA will explain its original overseas travel guideline for safe overseas travel and verify how it works, trying to restore presence of the Japan market in Hawaii.
Japanese visitors to Hawaii radically reduced from about 1.5 million before the pandemic to about 24,000 only in 2021. The market has been propped up by travelers from mainland U.S. since the pandemic happened. Under the circumstance, JATA said that travel companies have worried about purchases of travel contents even though travel to Hawaii is restarted.
Following Hawaii, JATA will send another delegations to South Korea and probably to Southeast Asia.