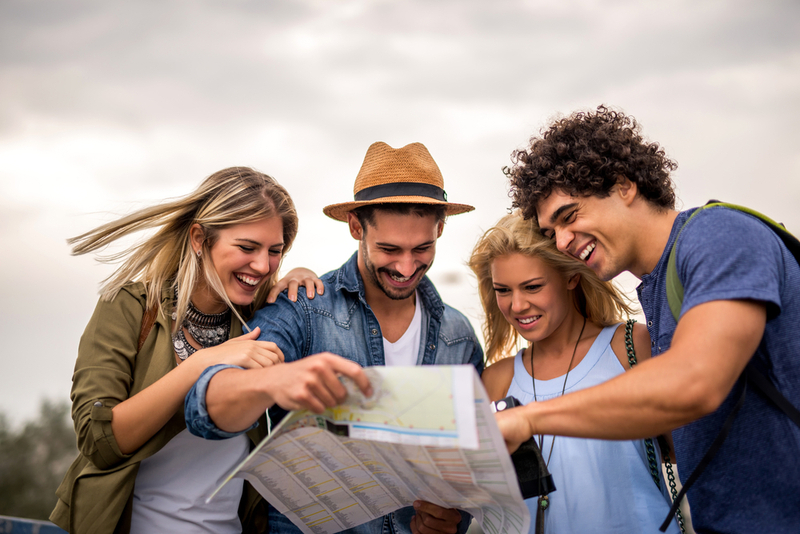 The survey on willingness to travel to Japan post-COVID-19, jointly carried out by Development Bank of Japan (DBJ) and JTB Foundation (JTBF), finds that Japan is still a popular destination for international travelers. Although it seems to take considerable time to recover to the 2019 level, DBJ and JTBF pointed out that it is important for tourism sectors to appeal 'traditional cleanness' of Japan and also to brush up experience-typed products for the future.
The online survey targeted 6,266 overseas travel experiences in 12 countries and regions (South Korea, China, Taiwan, Hong Kong, Thailand, Singapore, Malaysia, Indonesia, US, Australia, UK and France) in the period between June 2 and 12 2020.
The ratio of willingness to travel overseas is 86% in Asia and 74% in Europe, US and Australia. Major reasons are 'to seek relaxation' or 'to have something to experience in a foreign country.'
Regarding a popular destination to travel post-COVID-19, Japan is selected as the top in Asia with the ratio of 56% and as the second in Europe, US and Australia with 24%, following 28% in US.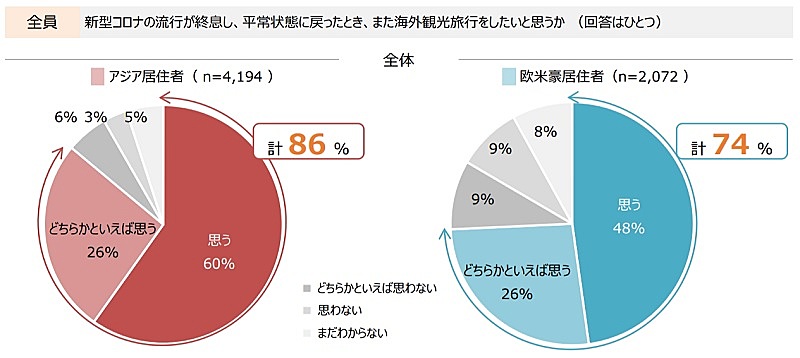 Do you want to go abroad for lesiure again after COVID-19 ends?
Asked about what you expect in traveling in Japan, majority of respondents require high-level hygiene measures, such as thorough sterilization, health checks, entry restriction or multi-language medical services. Also, many answers are found in more enriched culture or local unique experiences.
Overall, packaged tour is not popular because it seems to be difficult to ensure social distancing, while dynamic packaged tour is more preferred in Southeast Asia or Europe, US and Australia. As for travel companions, 'partners' and 'with children' are more selected, which shows that travel with familiar companions is preferred to avoid infection risks as much as possible.
With regard to accommodation, the previous survey found that ryokan with onsen was very popular among international travelers, but the latest survey shows that the popularity is lower than before maybe because people are anxious about public onsen with unknown travelers in terms of infection risk.
Also, the popularity of private accommodations is lower than before probably because safety or cleanness varies with owners.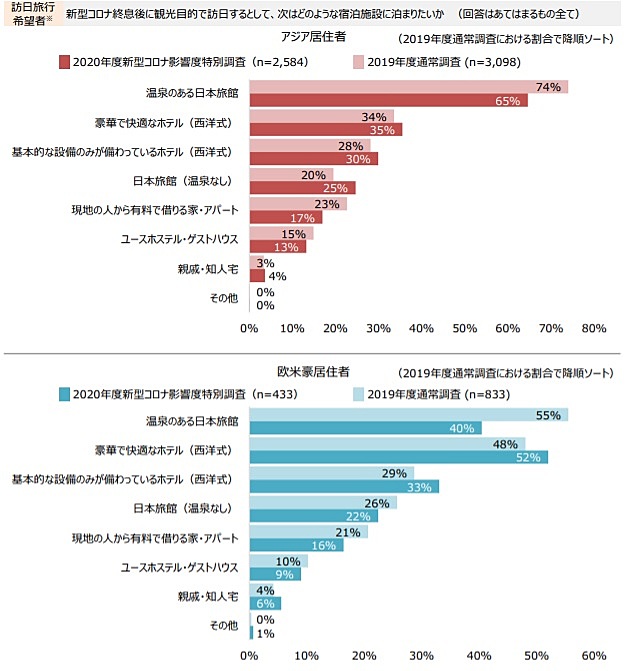 What kind of accommodation do you want to stay when you visit Japan next time?