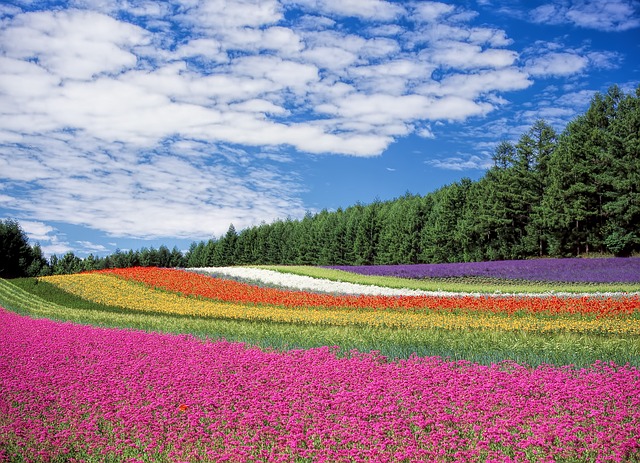 Japan Tourism Agency announced that the total number of guest nights was down 58.4% year on year to 26.3 million in August 2020 (preliminary report), which were divided into 26 million Japanese guest nights (-51.5%) and 230,000 international guest nights (-97.6%).
The monthly result of Japanese guest nights worsened from a 47.9% reduction in July 2020, though the government's tourism recovery initiative 'Go To Travel Campaign' started in late July.

Total guest nights by month
The average occupancy rate was still low with 32.1%, but improved from 29.6% in July: 28.6% for ryokan (-21.8 points), 34.2% for resort hotel (-36.7 points),37.5% for budget hotel (-42.1 points) and 28.2% for city hotel (-54.8 points), as the graph below shows.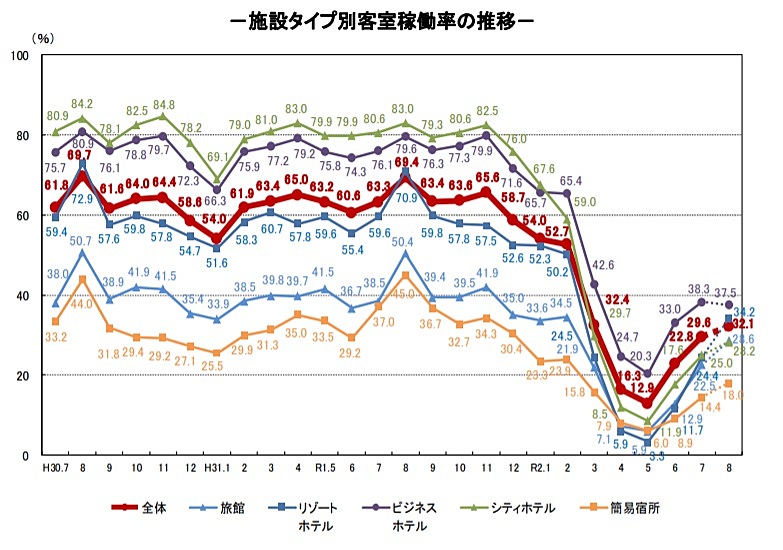 Average occupancy rate by accommodation type
By prefecture in July (secondary report), the biggest reduction was found in Tokyo with a 77% reduction to 1.5 million guest nights maybe because Tokyo with much more COVID-19 cases than other prefectures was excluded from the government's campaign. Okinawa improved to a 66.7% reduction to 1.08 million guest nights.