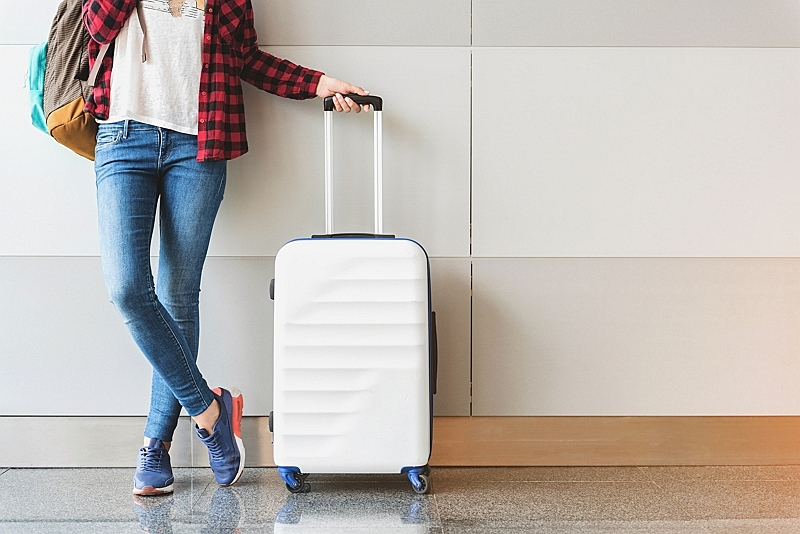 The latest JTB Tourism Research & Consulting survey, conducted between July 19 and 24 2022 amid the 7th COVID-19 wave, finds that the ratio of 'planning to domestic travel within the next year' was slightly up 1.9 points from the previous survey in March 2022 to 41.1%.
While the higher ratios are found among 20s males (51.1%) and females (55%), the ratio was down 5.7 points to 38.7% among 60 years old or older males. The survey results show that senior travelers hesitate to travel again.

発表資料より
Answers to book travels before this summer holiday season accounted for 47.3%, out of which 85.7% did not cancel or change booked travels.
Interestingly, travelers traveling within the residence regions increased compared to the previous survey maybe because prefectural travel discount campaigns have encouraged them to choose shorter-distance trips.
The survey results also discovered that more people were anxious about risks to be infected, as 85% revealed their anxieties, 6.2% higher points than the previous survey. To prevent the risk, small group travel (41.1%), avoiding busy days or time zones (34.4%) or avoiding urban travel (33.4%) were preferred.
Regarding criteria to travel, 33.9% said that they want to travel on their own judgements, while 30.7% said that it is easier to follow the activity directions by the government.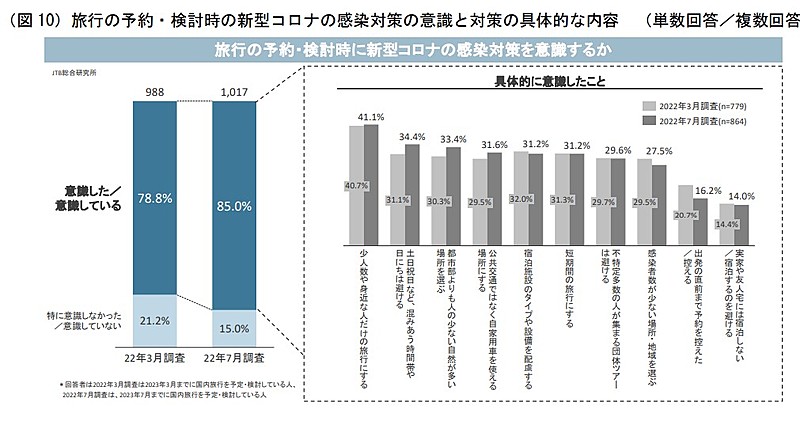 発表資料より
Priorities to choose an accommodation does not change from the previous survey. Top was thorough hygiene management (32.2%), followed by dinner in a private room (21.5%), thorough social distancing management (21.2%) and flexible cancelation (20.7%). 12.4% answered that they choose an accommodation without group travelers from foreign countries or regions.
Priorities to choose a restaurant was the same as priorities to choose an accommodation, and each of the ratios was higher than the previous survey.