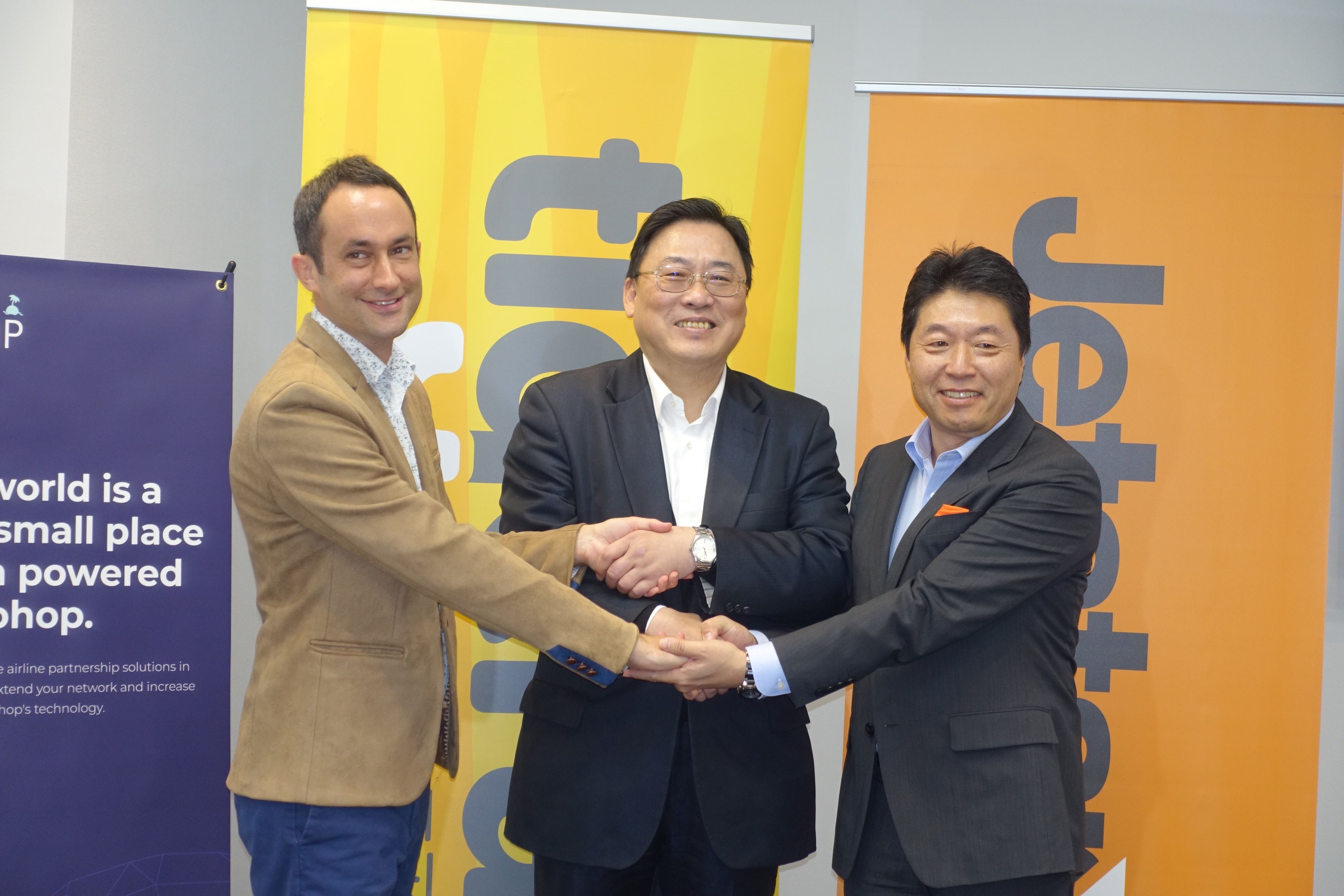 Jetstar Group and Tiger Air Taiwan announced on December 4 2019 that they have signed an interline agreement through the technology of Iceland-based Dohop, a flight search engine provider. The partnership allows both of the LCCs to extend respective networks in Asia and Pacific with more destinations and connection options and to offer seamless connection services to their customers.
According to the partnership, Jetstar has launched its new booking platform 'Jetstar Connect' on its website to provide bundling services and ancillary options, such as seat assignment, in-flight meal or check-in baggage.
Masaru Kataoka, Jetstar Japan President, said of the meaning of the partnership at a news conference, "Japan and Taiwan have tight relationships on both ways. The partnership enables us to raise synergy effects on customer merits. Also, its may be possible to reduce airfares through nationalization and improvement of customer experiences."
Jetstar Japan adds 72 bookable international routes in eight new destinations, such as Macao, Bangkok, Cebu or Kaohsiung, to its network. Also, the partnership covers flights not only by Jetstar Japan but also by Jetstar of Australia and Jetstar Asia of Singapore.
Chang Horng Jong, Tiger Air Taiwan Chairman, said, "The partnership benefits us in connecting our flights with the Jetstar Japan's domestic network in Japan."
Philipp Dietlin, Dohop Asia Pacific Director, said, "I am sure that both Jetstar and Tiger Air Taiwan will increase partners in the future," citing the company's experiences in the business with its clients, such as easyJet.
Kataoka said. "We don't discuss with other airlines for the interline partnership yet. We will first make accomplishments with Tiger Air Taiwan, which will be a step toward the next partnership."
In the meanwhile, Air Asia has recently launched its new service to book other airlines' tickets on its booking site airasia.com in partnership with the travel technology start-up 'Kiwi.com.' Air Asia said that the LCC aims to build a travel and lifestyle platform in APAC.