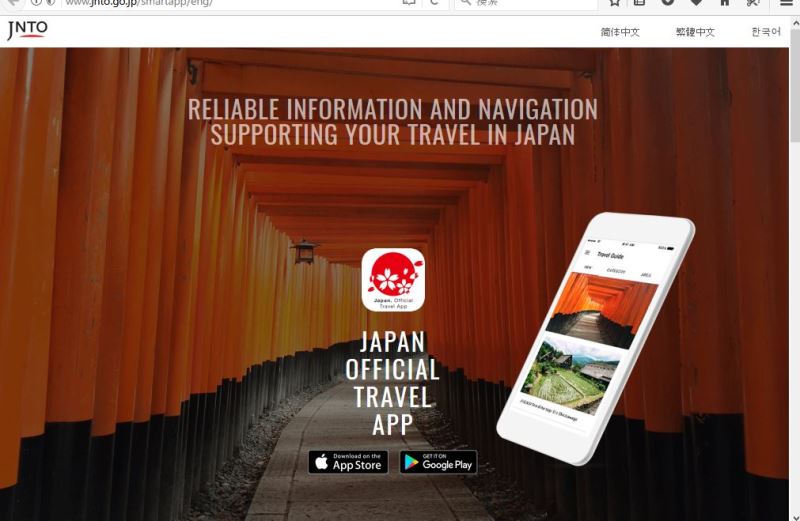 On 21 September 2017, Japan National Tourism Organization (JNTO) released "Japan Official Travel App" in English, Korean and Chinese (traditional and simplified) for international visitors. The app is a neutral one-stop service provided in collaboration with various private companies, offering useful information services for traveling in Japan: tourism articles on online media, restaurant search, navigation map...
In addition to information and services provided by private businesses, the app contains public information related to safety and convenience for international visitors e.g. official emergency information by Japan Tourism Agency and search of hospitals with multilingual services.
JNTO plans to add the location of multi-function toilets, information for Muslims, and offline search to find Wi-Fi spots and tourist information offices.
The private companies joining "Japan Official Travel App" are NAVITIME JAPAN (technical cooperation), LIVE JAPAN, All About, Time Out Tokyo (all 3 for tourism-related content), Gurunavi (restaurant search), and Handy Japan (promotions).