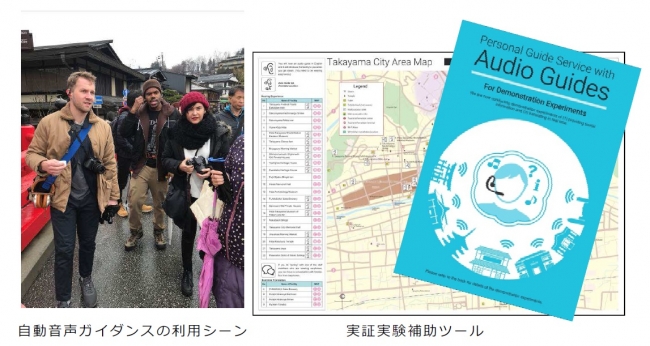 JTB and NEC jointly demonstrated new voice guidance 'Personal Guide Service' for about 50 individual international travelers visiting Takayam, Gifu Prefecture between March 1 and 26 2018. The new service is to provide a traveler with voice travel information with wireless earphones and AI to match real experiences with cyber information. 
The service also delivers voice guidance to encourage you to visit a certain tourist spot when you approach there, and you can switch the service function to AI-based voice Q&A and real-time voice translation with a voice password. 
Since the demonstration, JTB has judged that the new service is acceptable for international travelers, and that contents on the voice guidance are effective. On the contrary, JTB has confirmed that expansion of voice guidance information and higher-quality wireless communication environment are needed. Based on the demonstration results, JTB aims to commercialize the service around 2020.