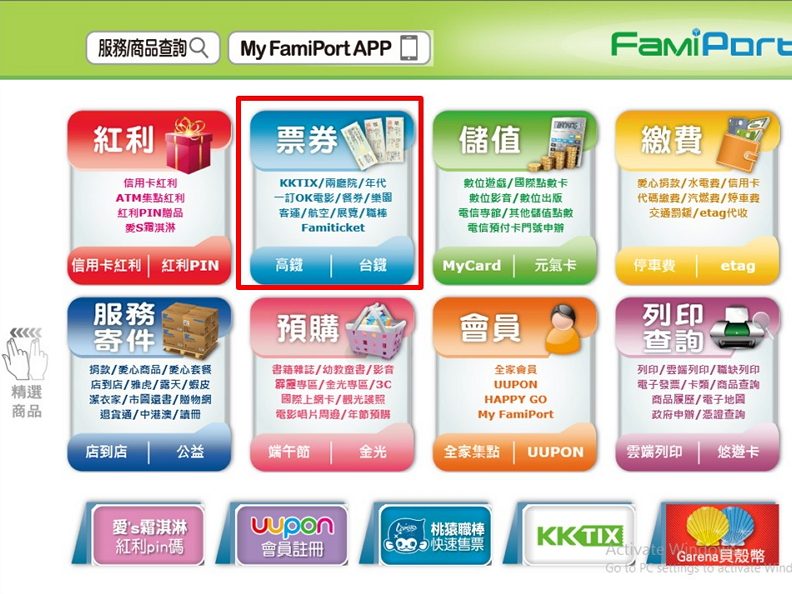 i.JTB, JTB Group's e-commerce company, has started selling leisure tickets for Japan at 3,112 Family Mart convenience stores throughout Taiwan since 5 September 2017. As in Japan, tickets can be purchased using FamiPort in a Family Mart store.
Selling from the beginning tickets for 14 amusement facilities in Tokyo, Kansai and Okinawa, i.JTB wants to extend its offer to 150 targeted facilities all over Japan.
JTB Group expects this new service to motivate Taiwanese travelers to visit diverse local areas of Japan in addition to Japanese cities.
The picture below illustrates the interface of FamiPort: