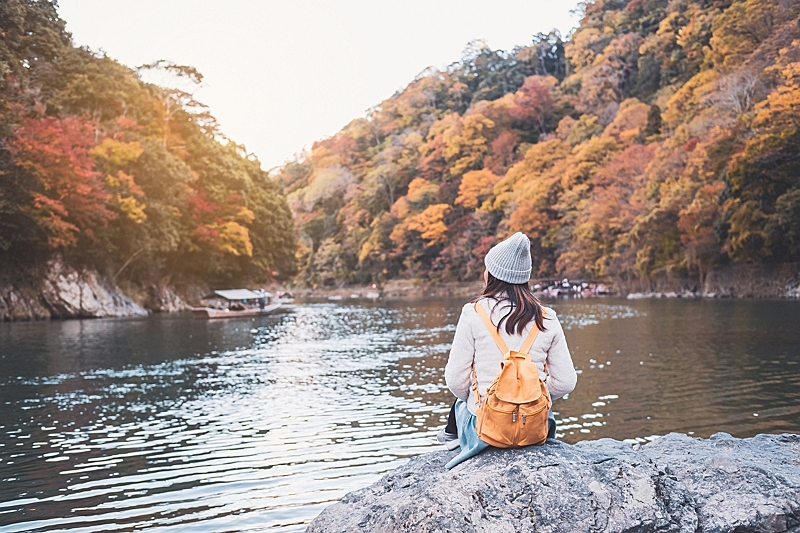 JTB has forecasted that the number of Japanese domestic travelers (more than one night) for this coming New Year holiday period (December 23 2021 to January 3 2022) will increase by 80% year on year to 18 million in total. Compared to two years ago, the forecast is 38.5% fewer travelers.
The average expenses a traveler is expected to be down 3.0% year on year to 32,000 JPY, and the total spending during the period may reach 576 billion JPY.
JTB has analyzed that the average nights will be shorter than before because of inconvenient holiday sequences this year and of remaining COVID-19 influences.
Two-days and one-night trip is most preferred with the ratio of 36.3%, 5.5 higher points than a year ago, followed by three-days and two nights trip with 26.3% and four-days and three-nights trip with 15.2%.
The most popular destination is Kanto with 22.2% (0.6 higher points than a year ago), followed by Kinki with 17.6% (1.3 higher points than a year ago). In reverse, Hokkaido and Okinawa are down 1.6 points to 5.5% and 1.7 points to 2.1% respectively. The results find that 'Area Tourism' traveling to neigbour prefectures or in a resident prefecture tends to be a mainstream, according to JTB.
報道資料より
Other noteworthy trends include the ratio of 'Traveling alone' is up 2.2 points over a year ago or 5.9 points over two years ago to 22.9%. As special considerations in traveling, higher percentages are found in 'no plan to meet others than family, relatives or close friends (29.5%),' 'using a car for traveling, not public transportation (27.8%)' and 'traveling with a small group (23.7%).' Also, the ratio of 'choosing a hotel or ryokan available for room dining' is up 3.3 points.
JTB has analyzed that people continue paying attention to infection prevention measures, while it is easier to travel than before amid much fewer cases than before.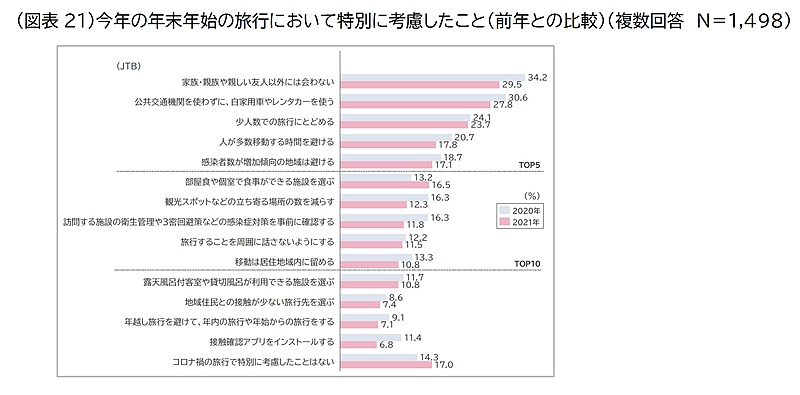 報道資料より