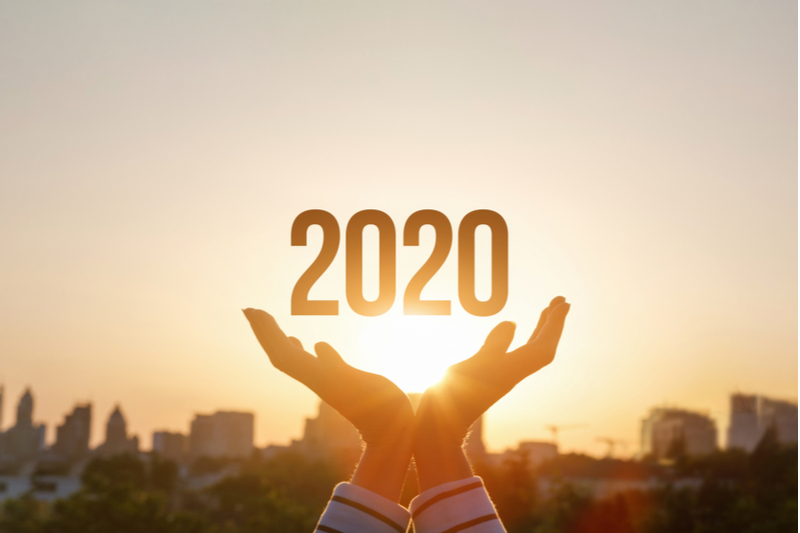 JTB announced that the total number of Japanese travelers in 2019 expects to increase by 0.3% year on year to 305 million, which consist of 285 million domestic travelers (almost the same as 2018) and 20 million overseas travelers (+5.5%). Despite an increase in overseas travelers, total consumption and the average spending a traveler are expected to decline by 3.7% and by 8.7% respectively. 
For 2020, JTB has forecasted Japanese travelers will total 307 million (+0.7%), comprising 286 million domestic travelers (+0.5%) and 20.8 million overseas travelers (+4.0%). International visitors to Japan are expected to increase by 7.9% to 34.3 million. 
Total consumption may reach 15.6 trillion JPY (+4.8%), which are divided into 10.9 trillion JPY for domestic travels (+4.6%) and 4.7n trillion JPY (+5.1%). The average spending is estimated at 38,130 JPY a domestic traveler (+4.0%) and 226,600 JPY an overseas traveler (+1.1%).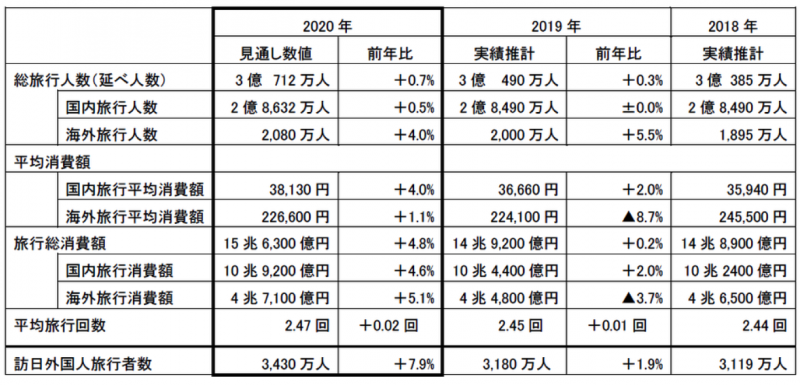 JTB sees that the outbound travel market will be boosted by an increase in Haneda Airport-based international flights, a relative increase in a share of air seats for outbound travelers from Japan, stronger Yen or higher demand of Generation Z travelers. On the contrary, this year's Golden Week period may be affected by a negative rebound from the last year's 10 consecutive holidays. 
In the domestic travel market, JTB has forecasted that the market will not be active in the first half partially because of psychological influences from rise of the consumption tax or hesitation from traveling during Tokyo 2020, but the demand may raise in the second half. The market may be stimulated by open of new attractions in Tokyo Disneyland, Universal Studio Japan, open of 'Small World TOKYO' or a new NHK TV drama.
In the inbound travel market, JTB does not expect a large increase in international visitors during the Tokyo 2020 period because the event is limited in Tokyo and in two weeks, not like the Rugby Word Cup 2019. JTB, however, has forecasted that the South Korea market will pick up, and visitors from emerging Asian countries as well as China will steadily increase through 2020.