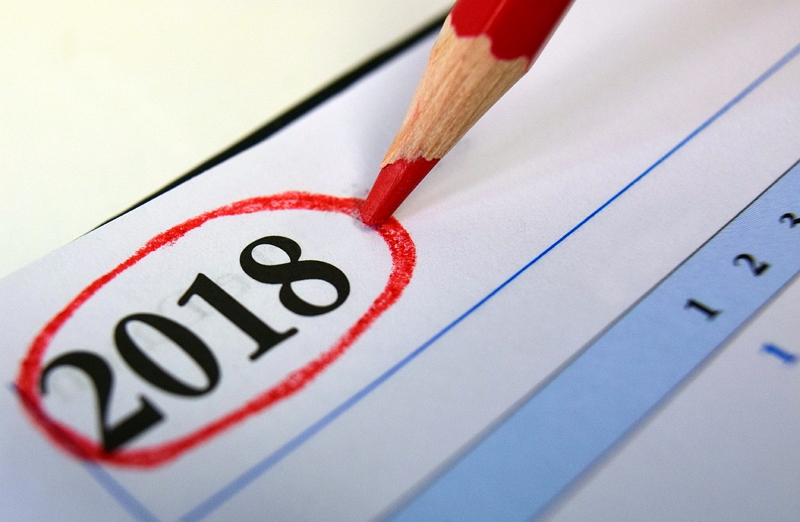 JTB's travel trend forecast for 2018 indicates that the number of travelers is expected to total 329.4 million, 1.8% more travelers than in 2017, including 18.2 million Japanese overseas travelers (+1.7%) and 311.2 million domestic travelers (+1.8%). The number of international visitors to Japan is estimated at 32 million (+12.3%). According to the forecast, a Japanese traveler will travel at 2.63 times a year, 0.05 more times than a year earlier.
Travel consumption is expected to reach a total of 15,220 billion yen (+0.9%), consisting of 10,800 billion yen for travel in Japan (+0.4%) and 4,420 billion yen overseas (+2.1%). The average spending per travel is estimated at 34,700 yen for domestic travel (-1.4%) and 243,100 yen for overseas travel (+0.5%).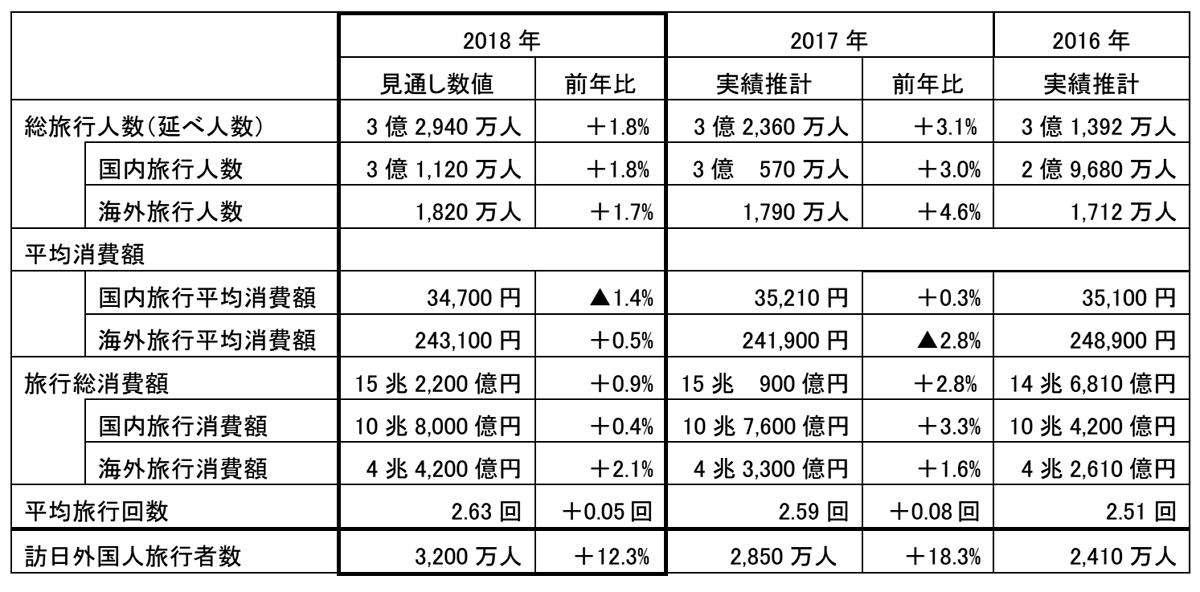 According to consumer questionnaires, the ratio of 'want to increase travel spending in 2018' is down 3.0 point thus falling to 13.9%, 56.7% for 'no change' (+ 0.3 points) and 29.4% for 'want to reduce' (+2.6 points). Regarding the number of domestic trips per year, the ratio of 'no change' is 66.5%. While the ratio of 'increase' is high among young generations from 15 to 29 years old, the ratio of 'decrease' is up 1.5 points, reaching 23.1% for seniors above 60 years old.
Based on this survey, JTB forecasts that the average consumption for domestic travel may slightly decrease because more low-cost travel options including LCC are available. However, the promotion of holiday acquisition and the improvement of economic conditions increase the number of domestic travelers. JTB also indicates that the reduction of the average travel spending may partially result from a lower motivation to travel among seniors.
Regarding overseas travel, JTB forecasts that the restart of fuel surcharges will not affect the market much. The market should benefit from an extension of the air network as JTB forecasts that the number of available seats may increase by 5.7% for Asia, by 7.9% for Europe and by 4.7% overall through 2018 compared to 2017. Despite the extension of the network for Europe and North America, JTB forecasts that short-haul Asian destinations should still be preferred in 2018.
The inbound travel market will further benefit from enriched transportation infrastructures, an expansion of digital marketing, and promotions for the luxury market (notably Europe, U.S.A. and Australia). However, the large growth of visitors from South Korea in 2017 should not continue in 2018.