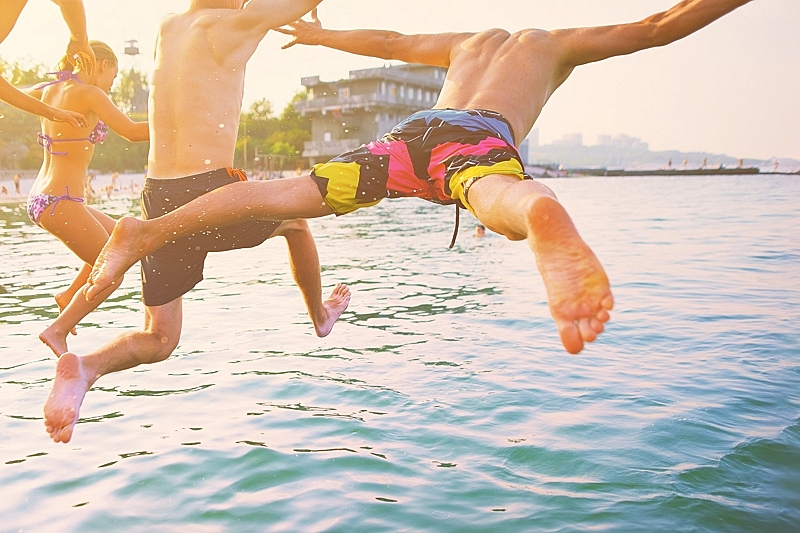 JTB has forecasted that the number of Japanese domestic travelers in this summer vacation period (July 15 to August 31 2022) is expected to reach 70 million, 75.9% more travelers than a year ago or just 3.3% fewer travelers to the same period 2019. The total of travel spending may amount to 2.5 trillion JPY, 88.3% more than a year ago or 6% less than 2019. The average of spending a travel a traveler is expected to be 35,500 JPY, 7.6% more than a year ago or 2.7% less than 2019.
The questionary survey finds more long-term and long-distance travelers than a year ago and more travelers with not only family but also friends. Theme-parks or amusement parks are preferred as destinations.
The most-answered travel purpose is 'spending times with family (12.3%).' The ratios of 'events, sports and festivals' and 'theme-parks and amusement parks' rise.
Regarding travel days, the ratio of 'one night' is the most with 35.7%, but it is 6.2 lower points than a year ago. Instead, the ratios of 'two nights' and 'three nights' rise to 33.1% and 18.3% respectively.
発表資料より
The most popular destination is 'Kanto (17.4%),' followed by 'Kinki (13%),' 'Tokai (10.4%),' 'Kyushu (10.3%)' and 'Hokkaido (10.1%).' Residents in Kanto who plan to travel in Kanto reduced by 6.2 points, but more plan to travel to Hokkaido, Kyushu or Okinawa.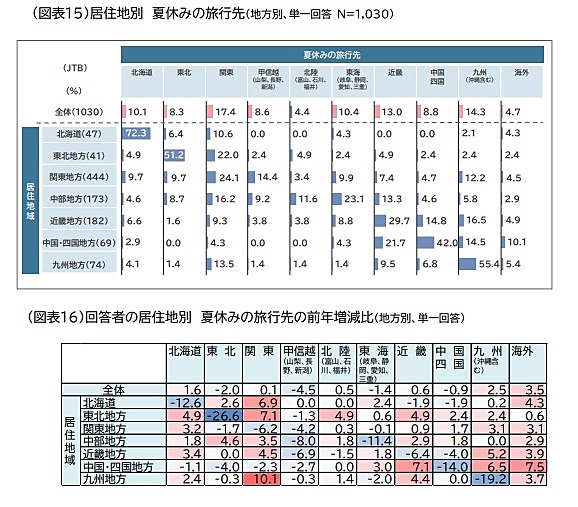 発表資料より
The most-selected transportation is 'my own cars or rent-a-cars (61.9%),' but the ratio is 8.1 lower points than a year ago. In reverse, the ratios of 'railways' and 'airplanes' increase to 43.5% and 23.3% respectively.
JTB also projects the number of overseas travelers during the period is expected to increase by 455.6% year on year to about 500,000, which are still down 83% compared to the same period of 2019.
According to the questionary survey, 18.8% said that they want to travel abroad in this summer due to rise in price and weaker yen, and 17% said that they are still worried about global instabilities or re-spread of COVID-19.