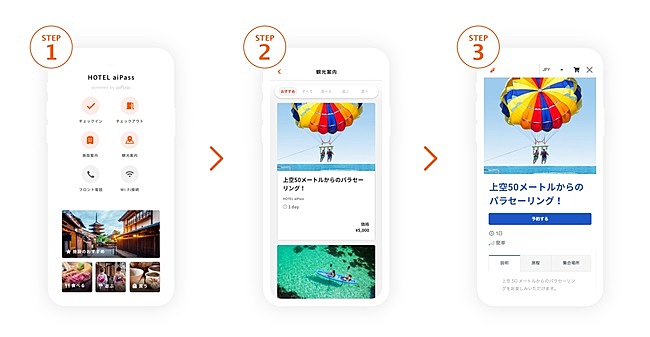 JTB has completed system linkage between JTB BOKUN, a local activity booking and payment platform, and aiPass, a smart check-in OS provided by CUICIN. A traveler is able to book local activity on smart phone more easily than before.
aiPass is OS for accommodation providers to provide users with check-in/out, facility guidance or tourism information seamlessly. A traveler can book local activity recommended on aiPass through the JTB BOKUN function.
An accommodation provider can manage bookings of stay and local activity together, which is expected to maximize profits and to improve working effectiveness.
JTB is establishing 'Tourism Platform' connecting with a variety of tourism online channels not only in Japan but also in foreign countries and regions.