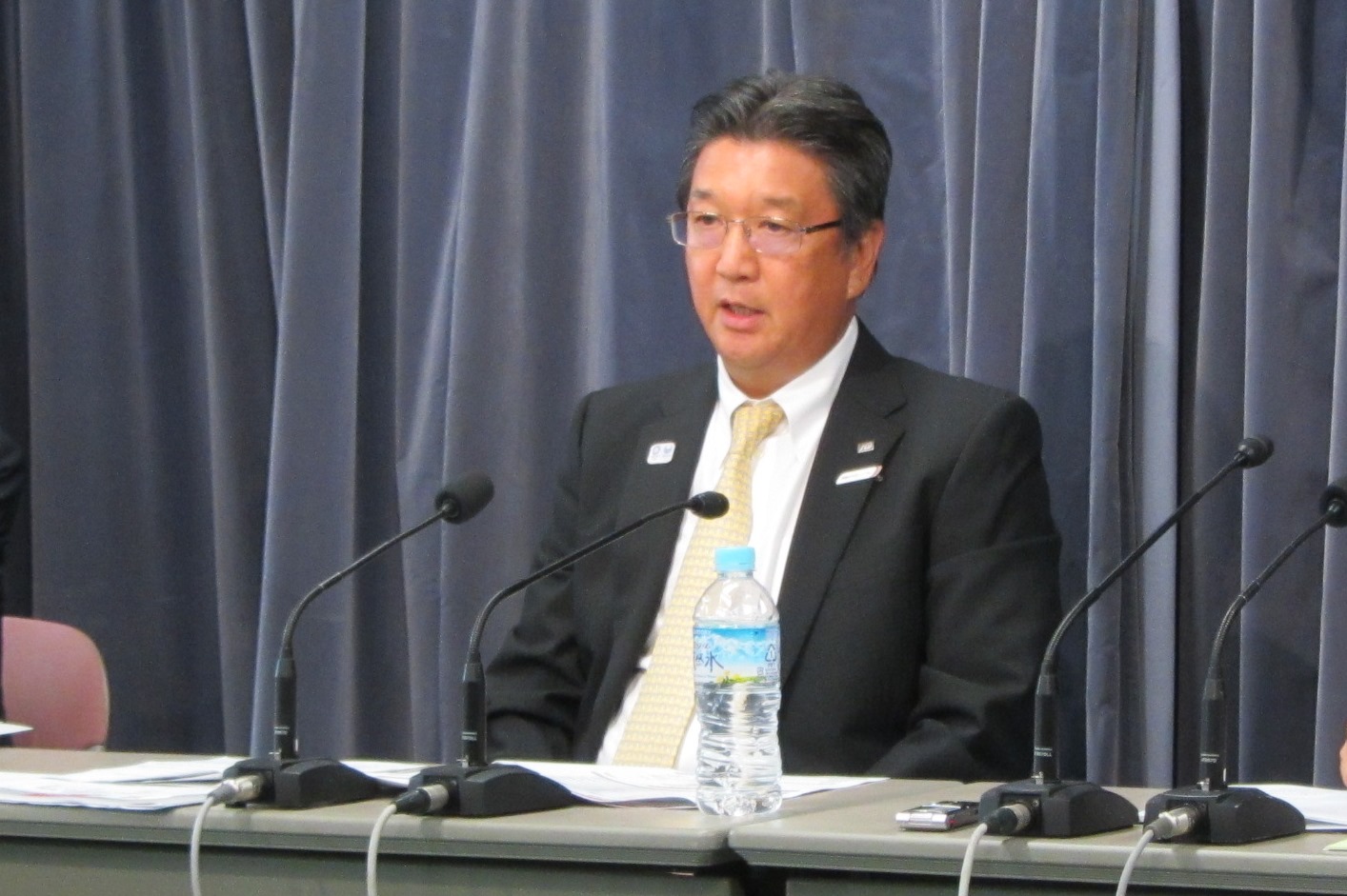 JTB Group posted sales of 1,323 billion JPY (+2.0% year on year), operating income of 5.1 billion JPY (-49.5%), recurring income of 9.4 billion JPY (-27.7%) and net income of 1 billion JPY (-80.1%) on a consolidated basis for FY2017 ended March 31 2018. 
The large reduction of incomes resulted from positive investment of about 8 billion JPY, JTB explained. In detail, JTB invested about 5 billion JPY to the management reform toward 'the third business start-up' and about 3 billion JPY to the growth strategy including M&A in the global business. Hiroyuki Takahashi, JTB President, said, "It was a result of our intentional up-front investments." Majority of the increase in sales for FY2017 came from M&A, which was equivalent to 27.7 billion JPY.
By business segment, the individual travel business reduced sales by 0.5% to 661.4 billion JPY but increased operating income by 70.2% to 8 billion JPY. Sales of the domestic travel business declined due to natural disasters, such as typhoons or heavy snow, or bad weathers, while sales of the overseas travel business increased mainly because of recovery of demand for Europe and stable growth of customers for Hawaii. 
The corporate travel business reduced sales by 1.1% to 415.3 billion JPY and operating income by 2.9% to 13.4 billion JPY. Despite instable global situation and negative rebound from the special demand for Rio de Janeiro Olympics in the previous year, JTB succeeded in capturing demands for business trips and corporate incentive tours.
The global business increased sales by 22.5% to 169.5 billion JPY, but fell into operating loss of 4 billion JPY due the positive investments. 
For FY2018 ended March 31 2019, JTB has forecasted sales of 1,350 billion JPY (+2.0% year on year), operating income of 9 billion JPY (+75.3%), recurring income of 10 billion JPY (+6.6%) and net income of 5.1 billion JPY (+389%).
JTB has a investment plan of about 100 billion JPY for the next five years by FY2022 to drive new business developments including M&A, digital reform and enhancement of human resources. Although JTB plans larger scale of investment at about 20 billion JPY in FY2018 than FY2017, it has expected a large increase in sales. "We understand that it is difficult to get an outcome from the management reform in the first year, but we are trying to reduce indirect costs and improve business efficiency as much as possible through FY2018," Takahashi explained. "We are putting a priority on investment in FY2018, ensuring a minimum profit."
Breakdown of sales of each travel segment is as follows:
Domestic travel
Sales: 575.1 billion JPY (-0.7%)
Topics: Sales of package tour brand ACE JTB were down 1.4%, and sales of corporate travel were up 0.1%.
Overseas travel
Sales: 462.7 billion JPY (+0.1%)
Topics: Sales of the business for Europe, especially FIT business, were up 15.4%.
Inbound travel
Sales: 67.9 billion JPY (-0.5%)
Topics: An radical increase in FIT and online bookings
Customers reached record-high 4.09 million
Customers of local Sunrise Tour were up 12.5%
Bookings on its website JAPANiCAN were up 39.4%
Corporate sales declined due to negative rebound from G7 in Ise-Shima and Asia Winter Games in the previous year
Global travel
Sales: 82.3 billion JPY (+50.3%)
Topics: Out of the total sales, 17.5 billion JPY came from M&A.