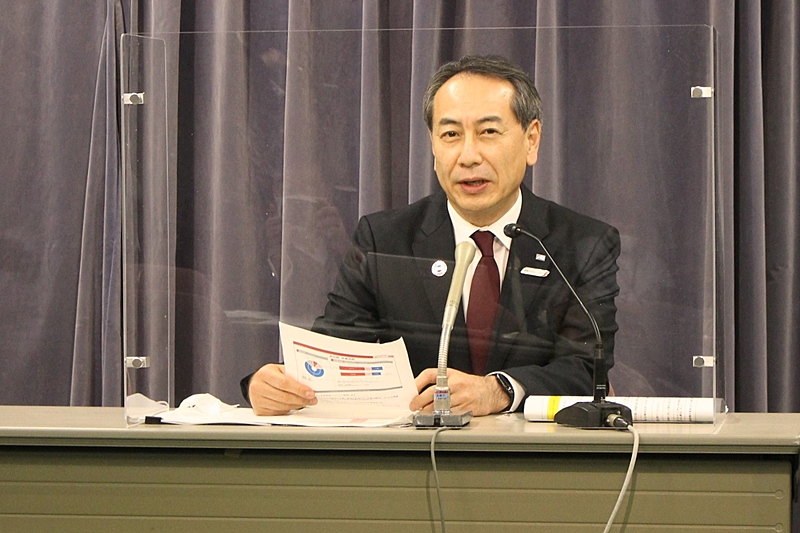 JTB posted consolidated sales of 129.8 billion JPY (-80.1% year on year), operating loss of 71.1 billion JPY (operating profit of 6.4 billion JPY a year ago), recurring loss of 58 billion JPY (recurring profit of 6.9 billion JPY a year ago) and net loss of 78.2 billion JPY (net income of 4.4 billion JPY a year ago) for the half -year term of FY2020 (April to September 2020).
Although JTB made efforts to reduce its sales and general administrative expenses by 37 billion JPY compared to a year ago, the COVID-19 crisis forced it to suffer from the biggest deficit ever.
Supposing that low travel demand will last even after the next year, JTB is accelerating the structure reform including cost reduction of about 140 billion JPY to ensure profit in FY2021.
As the cost reduction efforts, JTB will shut 25% of all retail stores in Japan (115 stores) and reduce group employees from 29,000 today to 22,500 (cutting 2,800 jobs in Japan and 3,700 jobs overseas). Also, labor cost will be cut, increasing the reduction rate of executive compensation from 25% today to 35% and cutting an annual salary of a general employee by 30%. Ten group companies in Japan and 190 overseas offices will be closed.
Shifting its product portfolio from group travel to individual travel, JTB aims to raise the ratio of domestic dynamic package products from 22% today to about 80% by the end of FY2021.
The expense structure reform is placed as the short-termPhase I in the new midterm management plan, and including the midterm Phase II and the longterm Phase III, JTB aims to be reborn as a company to create operating profit of 45 billion JPY a year stably.
Benefitting from the domestic travel recovery campaign 'Go To Travel,' JTB has received 1.25 million bookings and transactions of 104 billion JPY As of October 28, expecting to recover customers of the domestic package tour brand to a 89.7% level of the last year. However, JTB has forecasted recurring loss of record-high 100 billion JPY for the full year of FY2020 ended March 31 2021, supposing no recovery in the Japanese overseas travel market and the inbound travel market.