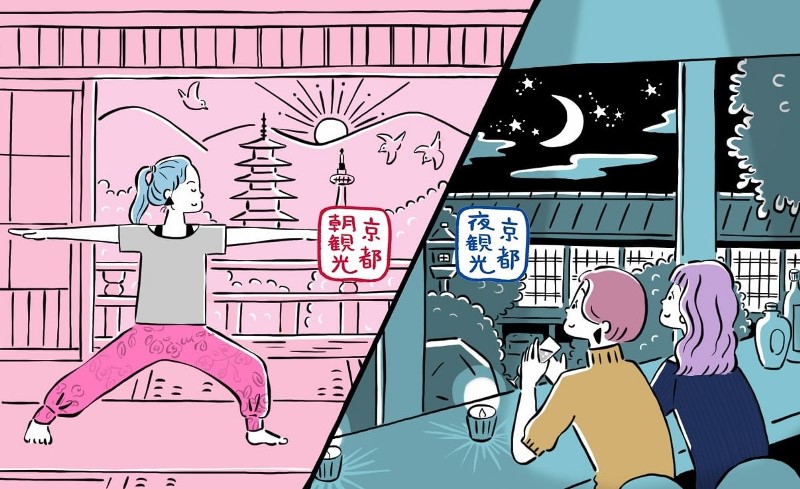 Kyoto City Tourism Association has started providing tourist and event information in early morning and night on its official website Kyoto Travel Guide in order to ease daytime over tourism in popular destinations. By decentralizing visitors in terms of visiting hours or visiting destinations, Kyoto City expects to extend visitors' stays in Kyoto and increase their spending. 
Information on tourist spots recommended by local writers and well-known shops recommended by concierges is renewed every month. For instance, temples opening in early morning or 'Night Museum' opening even after 18:00 are introduced on the website.
Kyoto City's accommodation tax is used for the program.