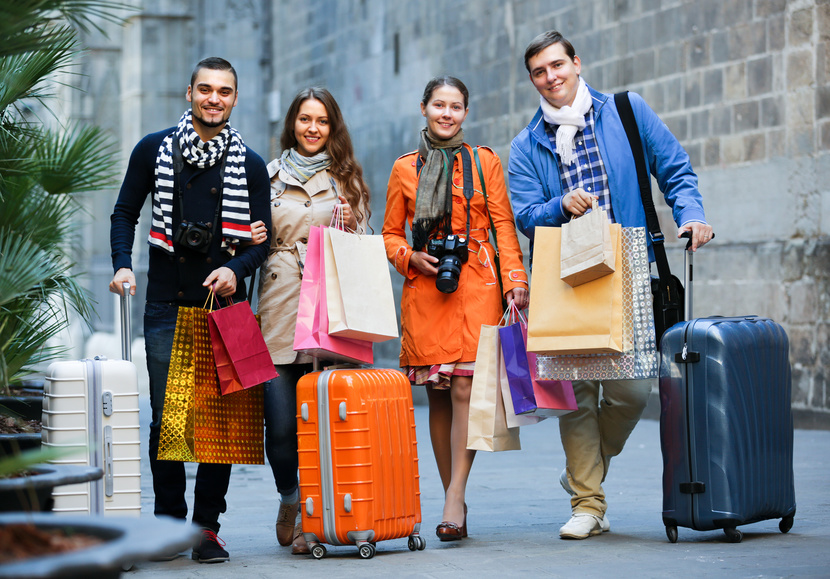 FUN! JAPAN, a travel media for Asia, recently carried out the shopping behavior survey targeting travelers from Hong Kong, Taiwan, Vietnam, Indonesia, Thailand and Malaysia. What they often buy in their traveling in Japan are drugs and foods by travelers from Taiwan and Hong Kong and dominantly foods by travelers from Thailand, Malaysia and Indonesia. Vietnamese travelers frequently buy cosmetics and clothes.
The survey results finds that Hong Kong and Taiwan travelers purchase drugs, such as anti-acne drug or anti-flatulent, not only for private use but also as souvenirs. 
The graph below shows goods purchased in traveling in Japan by country or region:

The most important point in shopping is price, followed by quality. Travelers from Taiwan, Hong Kong and Indonesia tend to pay attention to goods available in Japan only, and those from Thailand and Vietnam prefer to brands. Also, they care about size or weight because they want to avoid over-weight baggage on board. 
The graph below shows important points in shopping by country or region: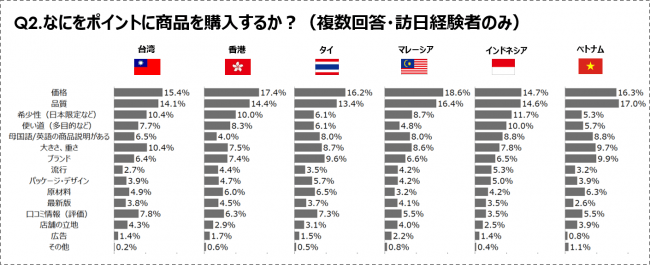 As shopping places, drug store, convenience store, supermarket or shopping mall are mostly selected, while online shopping sites, such as AMAZON JAPAN, Rakuten, Sevennet or Yahoo! Shopping, are also preferred even when they travel in Japan. The survey said that they like to receive goods purchased online at hotels in traveling in Japan and to bring them back to home.
The graph below shows preferred shopping places by country or region: