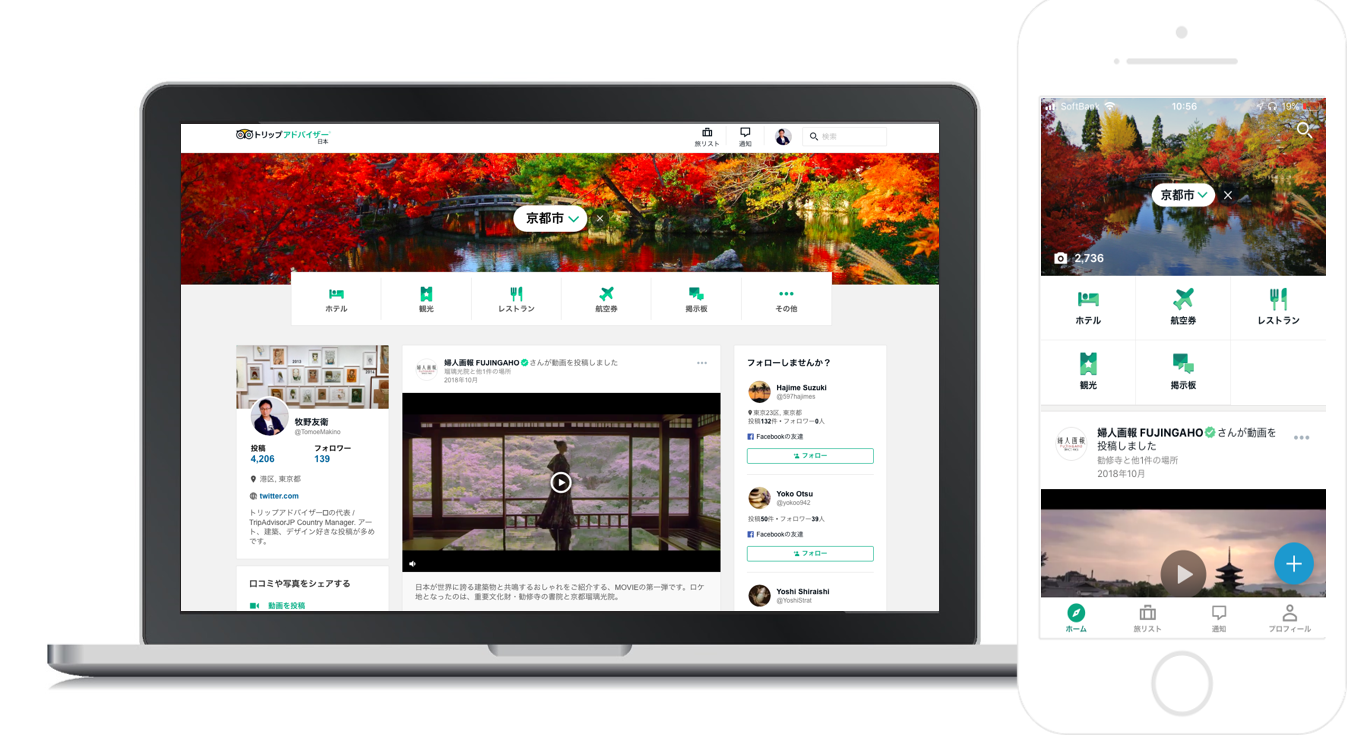 TripAdvisor Japan (www.tripadvisor.jp) launched a new platform with three new community functions to for one-stop traveler supports on November 13 2018, when all of other countries' sites were renewed at the same time. In addition to word-of-mouths, travel media partners join the platform to deliver their original travel information, and the follower function allows a user to form a community not only with friends but also with media partners or influencers. Also, the listing function helps a user make a list of favorite information or facilities for the future travel. 
"The biggest source for travel planning is still TV program or travel magazine, followed by word-of-mouth or online search and SNS. However, those are not decisive services yet because each of those is not collective."  Tomoe Makino, Country Manager Japan, said at a news conference. "New TripAdvisor has been renewed as a platform to provide users with one-stop service from inspiration before traveling to sharing after traveling."
One of the new functions is called 'Travel Feed,' on which personalized information based on following information is displayed on a feed screen, and when a user searches a particular place, contents regarding the place posted by user communities in the world is automatically displayed. In other words, Travel Feed combines contents with positioning information. 
Secondly, information from 45 travel media partners is collected as sources. A user can follow the partner media to collect travel information, while the media partners can join the TripAdvisor community. TripAdvisor plans to increase media partners and also to encourage SNS influencers to join the function. 
TripAdvisor said that suppliers, such as hotels, restaurants of tourism facilities, will be able to deliver their own contents in the future, though what they can do today is only to revise their profiles. 
The third function is that a user can make a list of favorite facilities found on a feed to make use of it for planning of the next travel. The list can be opened online both to the public and to limited friends.