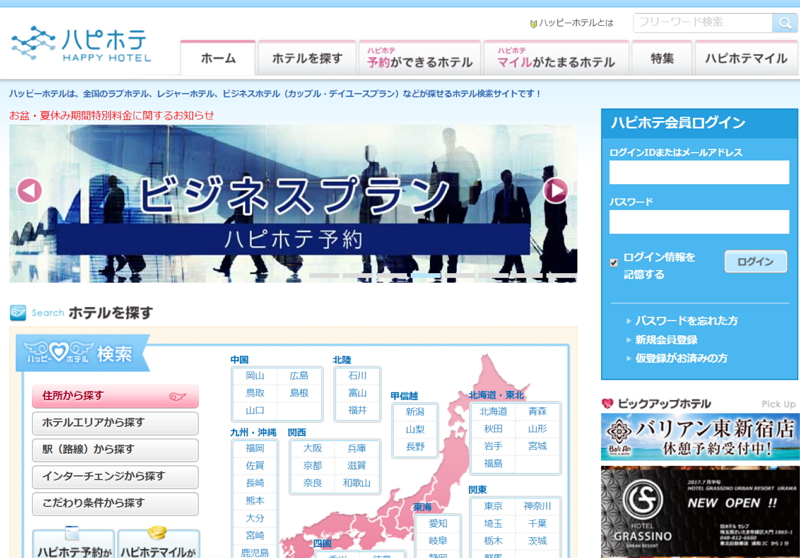 Rakuten Travel, one of the leading OTAs in Japan, has tied up with ALMEX, a USEN Group company, for bookings of leisure hotels including so-called 'love hotels (motels for lovers).' According to the agreement, about 300 leisure hotels on Happy Hotel, the leisure hotel search site managed by ALMEX, will be listed on the Rakuten Travel booking site in early September this year.
Happy Hotel deals with both love hotels under the sex industry law and other leisure hotels, such as so-called 'business hotels.' With the partnership, Rakuten Travel expects to offer more booking opportunities to its users. 
Providing its partner lodgings with automated payment systems, reception systems and booking systems, ALMEX expects that the partnership with Rakuten will revitalize the leisure hotel industry from a long-or middle-term viewpoint.