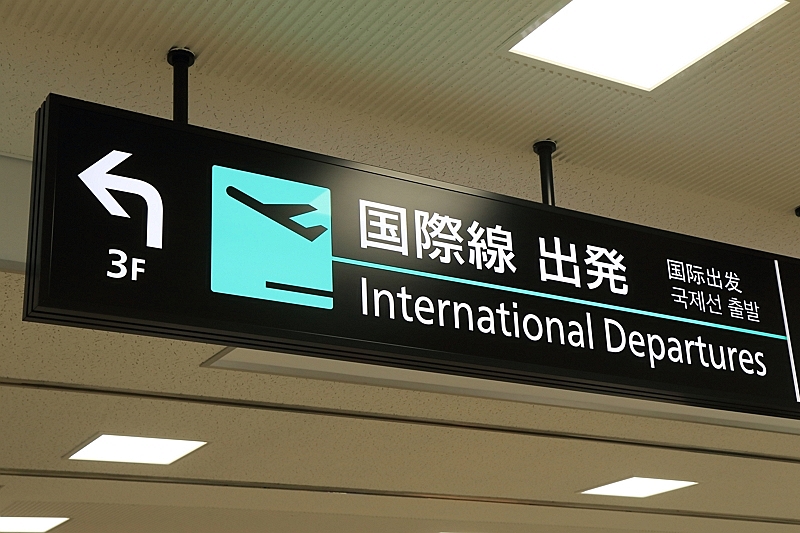 Japan National Tourism Organization (JNTO) announced that the number of Japanese overseas travelers were 349,600 in October 2022, just about 30,000 more travelers than 319,165 in the previous month even though the COVID-19-related restrictions were almost lifted.
Compared to October 2019 (1,663,474 travelers), the result was still down 79%.
According to OAG, international flights departing from six major airports in Japan (Narita, Haneda, Kansai, Nagoya, Fukuoka and Sapporo) were up 143.5% year on year to 6,518, providing 1,542,387 seats in total (135.8% more than a year ago).
The following graph shows Japanese overseas travelers by month.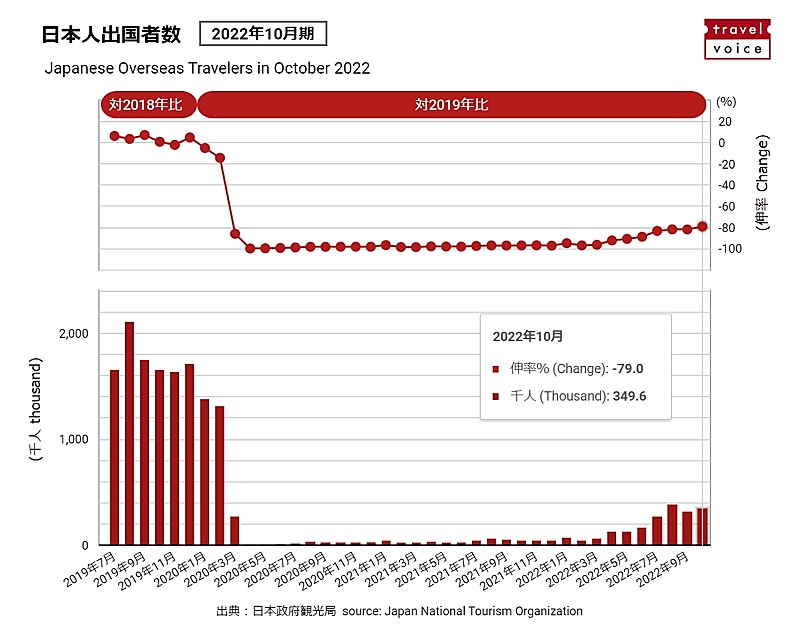 ※本グラフはコピー&ペーストで自由に転載可