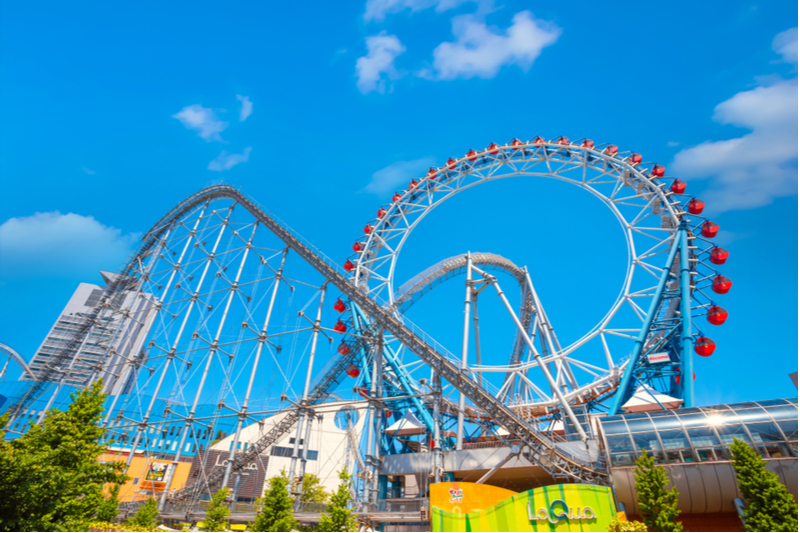 Tokyo Shoko Research survey finds that sales of 167 amusement and theme parks in Japan reduced by 50.5% year on year to 425.5 billion JPY in total in FY2020. Net loss in total amounted to 95.4 billion JPY, considerably dropping from net income of 74.4 billion JPY.
Out of targeted 167 parks, 141 or 84.4% of all decreased sales, and the number of parks increasing sales reduced to 52 from 70 a year ago. Out of 125 posting final financial results, 73 resulted in deficits, accounting for 60% of the total, while 52 resulted in surpluses mainly because of public financial supports.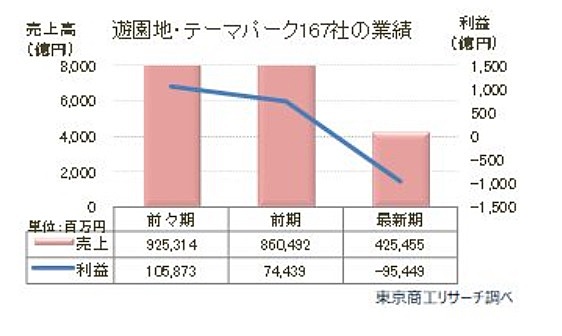 発表資料より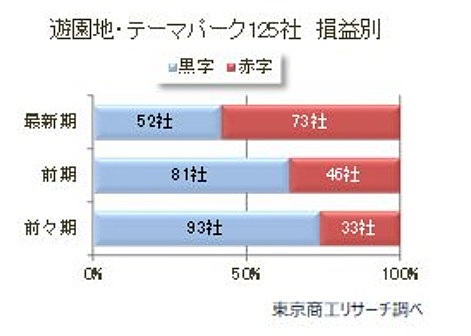 発表資料より
Top profitable park was Oriental Land operating Tokyo Disney Resort with sales of 146 billion JPY, though it reduced sales by 63.1% and visitors by 74% to 7.56 million.
The second profitable park was Bandai Namco Amusement operating Namco Namjatown with sales of 55.1 billion JPY (down 22.3%), followed by Tokyo Dome with sales of 29.3 billion JPY (down 56.7%) as the third.