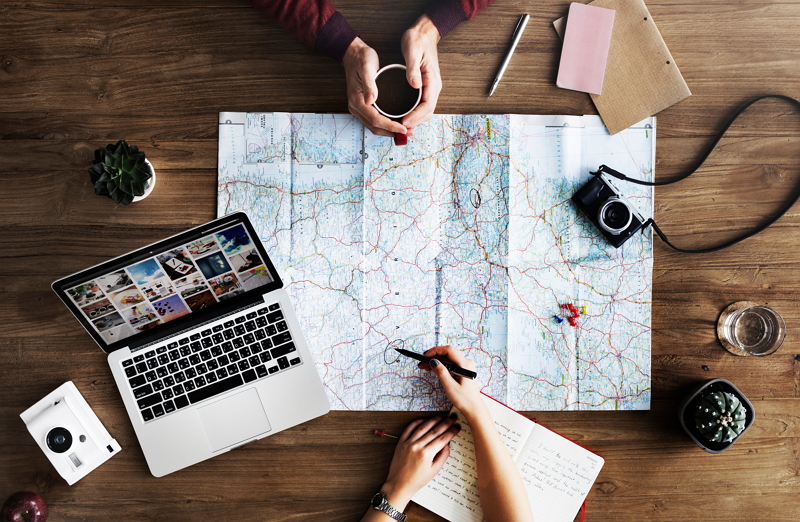 Cross Marketing's latest survey on the young Japanese overseas travel trends reveals that only 23% of young Japanese people went overseas during the past three years while 77% stayed in Japan.
Among those who traveled abroad, 39.7% have already decided to travel overseas again in the next three years, and an additional 55.7% desire to travel overseas if possible; more than 95% thus seriously consider traveling overseas again in the next three years.
Among those who have not traveled abroad, 44.8% are unwilling to travel overseas, only 4.1% have decided to travel overseas in the next three years, and 51.2% said they wish to travel overseas if possible.
This survey shows that future overseas travels largely depend on past travel experiences, which is illustrated on the graph below: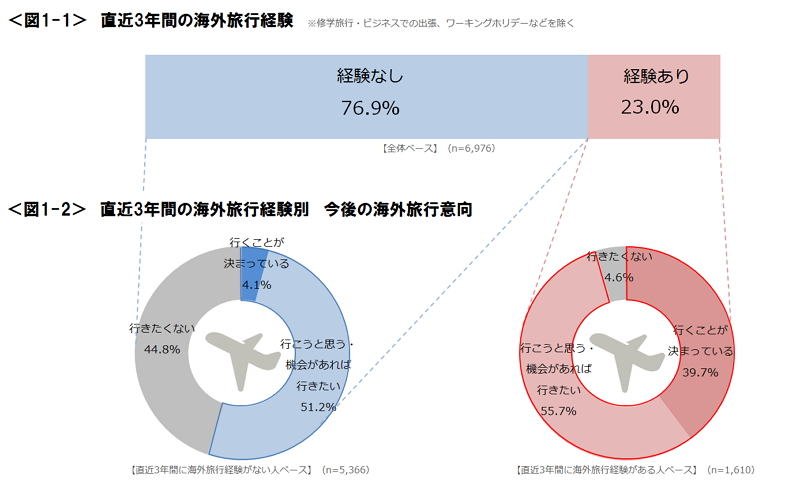 Answers about the concerns & worries regarding overseas travels mostly relate to security, especially terrorist attacks, regardless of the existence of former trips (47.9%) or not (44.5%). However, big gaps are found regarding the following concerns/worries: language barrier (28.5% for experienced travelers vs 43.1% for inexperienced travelers), travel expenses (25.4% vs 43.3%), passport acquisition (14.8% vs 32.2%), and the arrangement of air tickets or hotels (20.8% vs 28.8%).
The graph below shows the top 10 concerns/worries: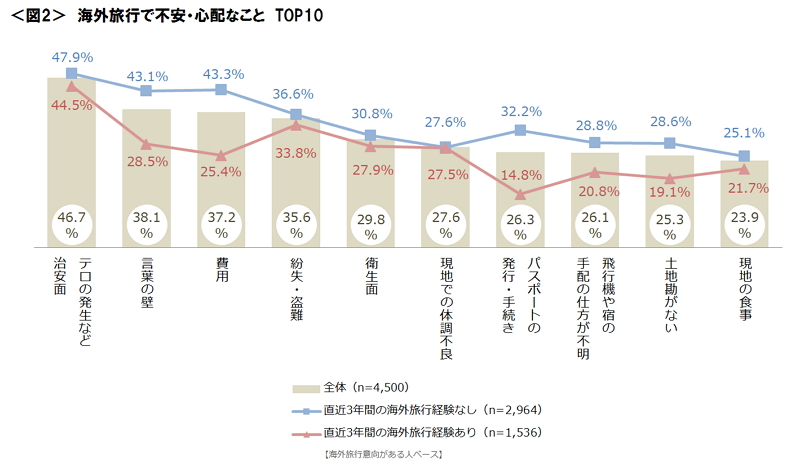 The 6,976 respondents of this survey were male & female college students and workers between 18 and 29 years old in Japan. The survey was performed between 14 and 16 June 2017.