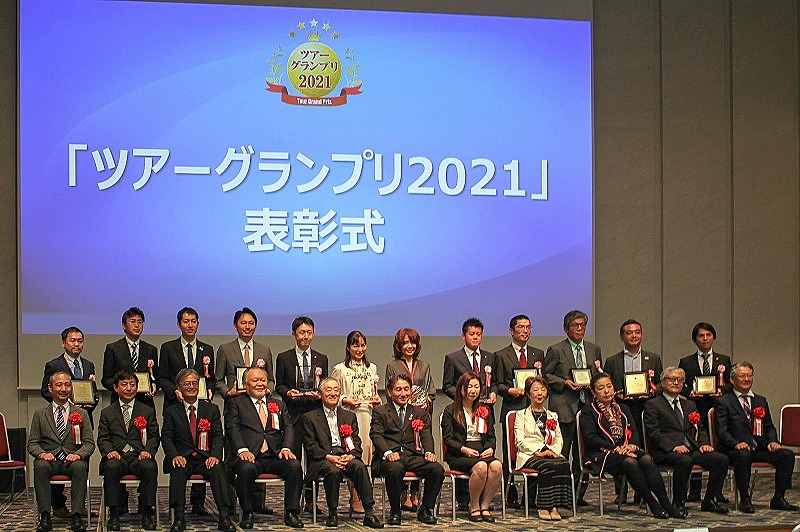 Japan Association of Travel Agents (JATA) announced winners of 'Tour Grand Prix 2021,' which was the 28th Grand Prix for the first time in two years because the last year's Grand Prix was cancelled amid the pandemic.
The Grand Prix is to honor excellent tours created by travel agents exceptionally for two years between April 2019 and March 2021, and 173 tours (85 for overseas travel including online tours and 88 for domestic and inbound travel) applied for the Grand Prix.
Minister of Land, Infrastructure, Transport and Tourism Award, the best award, went to 'Land Cruise JTB,' which is a seat-in-couch tour in Europe, valuing a new FIT business model for travel in Europe amid changes of travel trends and air distribution and also the JTB's decision to take a risk for commercialization.
JTB explained at the ceremony, "This is a fixed route bus with sightseeing and accommodation, giving tourism guidances in Japanese and free getting-on and-off service on the routes. We created the tour not only for JTB but also for other travel agents to use." 3,000 travelers, including those from other travel agents' tours, participated in the Land Cruise JTB in the first business year 2019.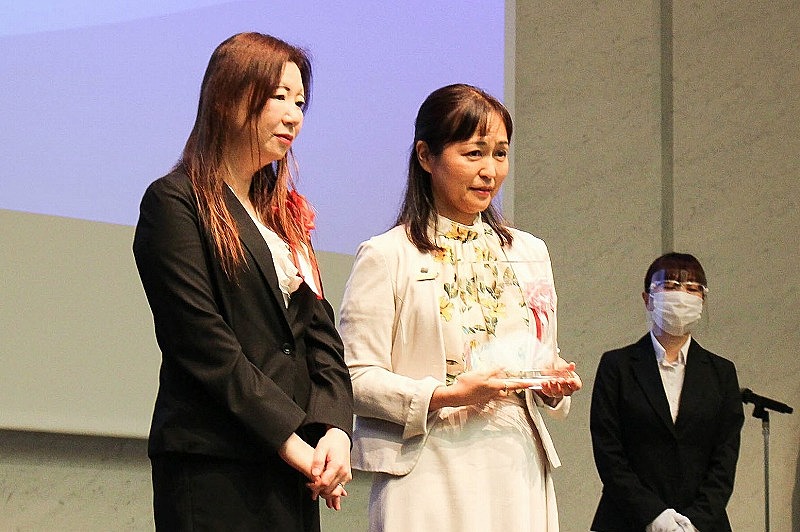 プレゼンターとして登壇した観光庁参事官の奈良和美氏(左)とJTBの池亀氏(中央)
For Tour Grand Prix 2021, several potential tours for the future were selected amid the pandemic. HIS's creating 'trekking tour for hearing-impaired travelers with a finger-language guide' won Japan Tourism Agency Commissioner Award. HIS said, "Travel styles should be more diversified. We expect that the tour will be a chance to expand travel diversities."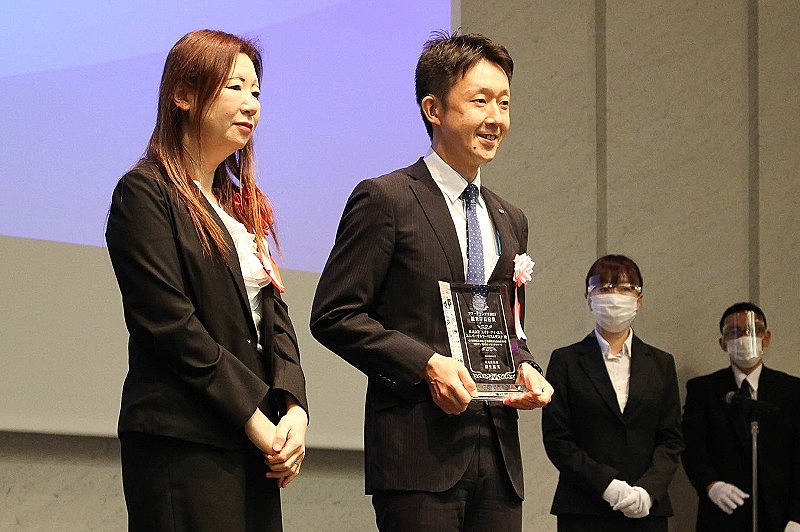 左から、プレゼンターの観光庁参事官・奈良氏とHISの片桐氏
One of the features in Tour Grand Prix 2021 was that four online tours, including hybrid tours, were selected. Grand Prix in the digital category for overseas travel went to 'Online tour for bars in San Sebastián, Spain' produced by Veltra, a local tour booking platform. Veltra said, "We are considering planning hybrid tours connecting a local city in a foreign country and Japan. But we recognized at the same time that it is difficult for a single company to make a profit."
In addition to Tour Grand Prix winners, the first Kanetaka Kaoru Award,' which is established by to respect the legend Japanese travel journalist, was announced. The winner was Mari Yamazaki, who is a cartoonist and essayist, well known as a creator for 'Thermae Romae' in Japan.
Grand Prix 2021 winners are as follows:
Minister of Land, Infrastructure, Transport and Tourism Award
JTB: Land Cruise JTB in Europe
Japan Tourism Agency Commissioner Award
<Domestic and inbound travel>
HIS: Trekking tour for hearing-impaired travelers with a finger-language guide
<Overseas travel>
World Air-Sea Service: Direct charter flights for Southwest France
Overseas Travel Category
<Grand Prix for planning and creating>
Jalpak: one-night charter for Mekong River cruise
<Grand Prix for market development>
Finn Corporation: Sauna travel in Finland
<Grand Prix for digital>
Veltra: Online tour for bars in San Sebastián, Spain
<Juries Special>
Eurasia Travel: Visiting Chernobyl
Domestic and Inbound Travel Category
<Grand Prix for planning and creating>
KNT Corporate Business: Corporate trip with PCR test
<Grand Prix for market development>
Yomiuri Travel Service: Tour for Michinoku Railways
<Grand Prix for digital>
KNT: Remote school trip using SDGs map
<Juries Special>
Nippon Travel Agency: Real Web Tour for international travelers